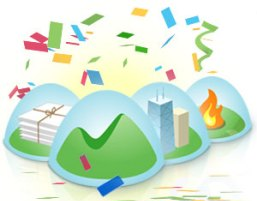 Basecamp
is a cloud-based project management software to help teams and companies stay on top of their business. It provides an online place where people can organize their teams and projects as well as exchange company-wide communication. The system is a better alternative than just using emails, file attachments and holding endless but unproductive meetings. Basecamp enables teams to communicate, coordinate and collaborate in many ways resulting to a visible, transparent, organized and productive company. Still, some companies would like to have that important but missing tool that would really help them reach the next level.
The Top 5
Basecamp includes features that are vital for project management, organization and collaboration. However, the development team would rather focus on features that they believe are essential and that works for most if not all their customers. Therefore, instead of creating new tools, they just created an integration API where other developers can build on top of a lean but effective platform. Below is a list of our favorite five add-ons for an enhanced experience.
1. Bridge24 for Basecamp

Bridge24 for Basecamp
is a perfect add-on, allowing users to gain greater control of their data. Users can connect through dynamic connectivity, a one-click connection that is seamless and effortless. Afterwards, they now can choose to view and manipulate their project data via a Power Grid view, Kanban board view or calendar view. Users can even preview attached image files without the need to download. In addition, users can export their data into Excel or CSV format, having more options in how to store, restore and archive their company data. Websystems, Inc., offers Bridge24 to users for free.
Read our Bridge24 review
2. TimeCamp

TimeCamp
is a time tracking and invoicing software for Basecamp users. It is particularly helpful for professional services automation to enable agencies, studios and other businesses to track client project time. With the software, they are able to track billable hours in a graphical timesheet. Users can create professional-looking invoices quickly, as well as provide accurate estimates based on historical data. Moreover, users can keep track of attendance, manage time off, and monitor productivity. TimeCamp works in various platforms, including mobile devices. Users can do all these time tracking activities without leaving their Basecamp.
Read our TimeCamp review
3. Ganttify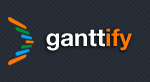 Ganttify
is a free service that converts a Basecamp project into a Gantt chart in 3 easy steps. First, users need to create an account at Ganttify. Next, they have to authorize the integration. Last, users select the project from the list that they want to convert into a Gantt chart. A Gantt chart is an effective project management tool that allows users to easily see activities in relation to a given time, schedule or milestone. The chart can also display dependencies and bottlenecks at a glance for quicker adjustments and problem resolution. In addition, they can easily save the chart as image, print it and share.
Read our Ganttify review
4. Everhour

Everhour
is another simple but powerful time tracking add-on for Basecamp. Users are able to track time on any Basecamp project to-do through an embedded application. It provides important total time information without users having to generate reports every time. The information is very conveniently displayed as a label. Furthermore, users have the option to automatically turn on a timer to record time spent or pick a date from the calendar and enter time on past activities. Users can also enter an estimate where the remaining time is automatically calculated. Everhour is a premium tool that has an affordable price for a minimum of 5 users.
Read our Everhour review
5. Toggl

Toggl
is a multi-platform time tracking software. Users can track anything using it on their Windows desktop, Mac or Linux computers. They can use any of the popular browsers, download desktop widgets or use Chrome extension. It is also available in native iOS and Android platforms. Thus, users can continue to track any kind of project, company or client work with any device available. Toggl syncs across platforms so Basecamp users, projects and to-do items are always up-to-date regardless of whatever device the timer is running on. Moreover, users can choose to run the timer automatically by clicking the play button and edit it later for details and specifics. It has reporting features, supports unlimited projects and clients, and available in freemium plans.
Read our Toggl review
Conclusion
Basecamp is a system that gives companies a simple and effective work platform. Through this online project management and collaboration software, projects become organized, centralized and clear. As companies grow, their businesses develop and requirements become more sophisticated. Hence, users can look on to add-ons and other 3rd party integrations such as presented above to help them continuously manage their businesses successfully.
Featured Partners: Project Management Software