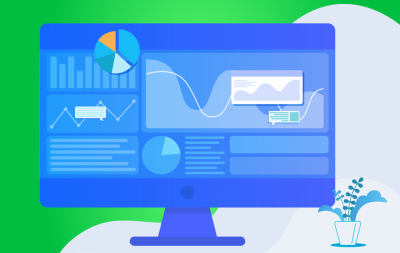 Work OS is the new keyword in the project management industry. Companies of all sizes are adopting project management best practices for its benefits and value to the business. However, projects are temporary by definition, with a start date and end date. Also, using PM software to help a team, department, or a whole organization manage their everyday work may not be the best tool of choice. Work today is not limited to projects, but also includes workflows, workloads, initiatives and recurring tasks. In this instance, what companies really need is a work operating system (Work OS) software.
The Top 5
Many Work OS software and tools offer free trial periods, while some offer free limited plans. We looked at several solutions and compared their core features, specifically their collaborative task management, centralized communication, and shared document management features. We also looked for competitive pricing, ease of use, available support, customer feedback, and industry news. Here are our top 5 recommendations.
1. monday.com

monday.com is a work operating software that enhances teamwork. Founded in 2012 in Tel Aviv, it has evolved to a Work OS tool that not only project teams use, but also marketing, creatives, and PR agency teams, product development teams as well as professional services providers, and more. Teams from various industries are using monday.com for work, team, process and project management, for work and project planning, for bug and inventory tracking, agile project management and product management, and many other use cases. It is a highly visual and customizable solution, with a variety of views and integrations for planning timelines, tracking progress, and keeping an eye on the workweek. Plans start at $39 per month billed annually for 5 users. It is also free to try for 14 days.
2. Wrike

Wrike is an online project and Work OS software that enables teams to complete work in a speedy and efficient manner. Teams in marketing, creative agencies, project management, product development, business operations, and professional services use the software to help them simplify planning, enable collaboration, gain visibility, and streamline their workflows. Google, Hootsuite, and Mars Candy Company are among the customers that take advantage of its robust features such as interactive Gantt chart, dynamic request forms, customizable workflows, collaborative proofing tool, smart dashboards, shareable reports, and integrations. Wrike plans start at $9.80 per user per month for groups of 5 users, with a free plan for up to 5 users.
3. Asana

Asana is a popular online project, task, and work management solution. Teams in Air France-KLM, Sony Music, and Sophos, among others are relying on the software to help increase their creative production capacity, unite cross-functional teams, produce campaigns faster, or keep worldwide operations running smoothly. Asana has project management tools, as well as other features for work management like boards, timeline view, workflow automation, calendar view, portfolios, workload and integrations. Paid plans start at $10.99 per user per month billed annually, but it also has a free Basic plan for up to 15 users. Those interested can try it free for 30 days.
4. Notion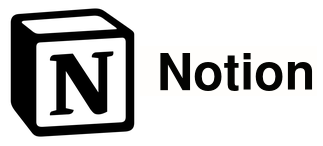 Notion is an all-in-one workspace for individuals and teams. It includes powerful tools for note-taking, task management, wikis, and database applications. It is ideal for creating, sharing, and quickly finding documents and online documentation such as office policies, company goals, business best practices and others. Notion also has tools for planning and tracking projects and tasks. It is customizable, capable of multiple views, with notifications and mentions, drag-and-drop interface, and enhanced security for online work environment. The Team plan is at $8 per member per month, but a free plan is also available. Founded in 2013, it is based in San Francisco, USA.
5. Airtable

Airtable is a flexible work management platform that is part spreadsheet and part database. Based also in San Francisco, it caters to individuals, teams, startups, SMBs and enterprises like Cole Haan, Expedia, and Buzzfeed. Teams and companies depend on Airtable for cross-functional collaboration in a wide range of industries such as arts and entertainment, marketing, startup business, fashion and merchandising, media and publishing, video production, food, and music. It is ideal for organizing work in the office with its web or desktop app, or on the go with its mobile app. It can handle a variety of content and attachments, provide multiple views, link records between tables, and integrate with many apps. Premium plans start at $10 per user per month billed annually. A free plan is also available.
What is a Work Operating System (OS) Software?
A Work OS software is a central hub, usually online, where everyday work, such as projects, workflows, workload, tasks, and initiatives can be planned, executed and tracked by teams. It enables them to achieve collective results, and at the same time, stay aligned with metrics, processes, and standards established in their workplace or organization.
2 Types of Work OS Software
Platform – A Work OS software with maximum horizontal flexibility with no specialized functionality.
Specialized – A Work OS software built specifically for an industry or vertical sector, such as for construction, manufacturing, software development, media, entertainment, or hospitality.
Who are Work OS software users?
Work OS software is used by individuals and teams across the organization, and are usually information workers or knowledge workers on teams, departments, and whole companies. The software is also used by managers, team leads, project managers, program managers, department heads, and executive leaders.
What are the features and benefits of Work OS Software?
Work OS software has become an important system because of the fast-changing work environment in today's business landscape. To thrive in this highly competitive and interconnected landscape, workers and organizations need the right tools and capabilities.
Flexible work blocks – A Work OS software serves as the foundation for custom work applications through building blocks. It must be flexible enough to take apart and reassemble any workflow or application to fit the needs of its users. It must be scalable to address changes and growth over time.
Automated workflows – The system is capable of eliminating manual work to perform predictable, repetitive tasks. Automations occur on both the Work OS platform and on the applications used by teams. These are code-free and designed for business users to reduce manual work, eliminate human input error, and allow teams time to focus on more important work.
Integrations – Work OS software can connect to external applications and automate the flow of information to the central hub where teams can view, analyze and utilize it further. Centralization of information makes it easy for decision makers, obtaining complete data from a single source.
Data capturing – The software captures data in a variety of formats and transforms contextually to be more complete and understandable. With data always accessible, teams can move more efficiently and produce accurately, whether working with tasks or processes.
Data dashboards – Work OS software has dashboarding options that provide stakeholders different views and perspectives of the same information. It enhances visibility while supporting alignment at all levels of work, whether at the project level, team, department or organizational level.
Data storing and sharing – The system is capable of storing, searching and sharing work-related assets in an organized way. It ensures version control and keeps a history of changes, but also facilitates team collaboration.
In addition, some Work OS software offer other functionalities that are also important, such as:
Progress tracking – a system of records that shows all work in various stages, whether to be started, in progress, or completed.
In-content communication – posting messages or comments on tasks or images, which helps improve cross-team collaboration and minimize meetings and email exchanges.
Controlled autonomy – a customizable mode of operation per team level, but at the same time ensuring organizational-wide objectives and metrics are still in effect.
What are potential obstacles in adopting a Work OS Software?
Work OS software is usually built for all knowledge workers in the organization. Therefore, if some teams are using specialized applications, for example, Jira by software development teams, or Salesforce by sales teams, these will not be replaced by the Work OS, but will likely be integrated to the Work OS, to create a primary work hub for all in the organization.
What are the considerations for selecting the best system?
Flexibility – The Work OS software should be flexible enough to adapt to the organizations present and future workflows.
Interoperability – The system should have the ability to integrate with multiple tools, apps and services.
Ease of adoption – The Work OS should be intuitive enough for all types of knowledge workers in the organization. It should be easy to learn and requires minimum to no IT personnel involvement or implementation.
Time saving – The use of the platform should result in time savings, by providing automations, supporting collaboration, and should be self-managing, or at least easy to maintain.
What kinds/sizes of businesses are using Work OS Software?
It is being adopted by all kinds and sizes of businesses, from startups and SMBs, to enterprises.
What are driving factors and latest trends of Work OS Software?
Democratization of project management – All workers need some degree of PM skills, and work OS software help ensure teams are working towards common goals and KPIs.
Increased adoption and implementation of remote work – Teams are working at all times in different places. The software helps improve team collaboration.
Elimination of data silos – Work OS integration with specialized tools removes data silos and centralizes information.
Distraction-free work – The system helps modern teams in modern offices create more focus on any kind of work at whatever stage.
Enterprise agility – Work OS software is flexible enough for various types of teams to engage in changing customer, vendor, or staff requirements.
Cross-generational management – The software provides the environment to give those belonging to older generation enough structure and transparency, while providing those belonging in the younger generation enough flexibility and autonomy.
What are Data Safety and Security Aspects of Work OS Software?
Work OS software is the organization's central work hub and storage of all project and work-related information. Therefore, they should comply to world-class safety and security standards, such as, but not limited to:
GDPR
ISO 27001
ISO 27018
AICPA SOC1
AICPA SOC2
AICPA SOC3
They should provide reports of their regular audits by accredited third-party institutions.
Conclusion
Work OS software is flexible enough to encompass project-based work and ad-hoc work. Similar to PM tools, they also offer a centralized space to collaborate, communicate, store, search and share documents, review and approve work, allocate resources, create schedules, and more. Unlike some PM tools, they are designed for all types of knowledge workers at all levels without a steep learning curve. Therefore, it can be easily implemented across the organization.