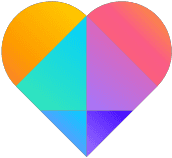 Asana
is a popular enterprise tool, especially in the US, for enabling people to set goals and track projects. As an online productivity tool, it has a wide customer base, from SMBs to large firms. With an affordable freemium plan, it was reported that it is adding 10,000 new business customers every month. It is a flexible tool and not bloated with unnecessary features. At the same time, being lean means missing important features for some of its users. Fortunately, it integrates well with equally great tools available online that fills in the gaps.
The Top 5
A lean Asana with strong core features and the ability to integrate with 3rd party apps provides opportunities for other software developers. They are building new add-ons and apps on top of a great task management and project tracking tool. Here are 5 of our favorite add-ons, 3rd party integrations and applications that work seamlessly with this popular tool.
1. Bridge24 for Asana

Bridge24 for Asana
is a powerful add-on that uses dynamic connectivity. Users are able to extend the functionality of Asana with one simple click of a button. For example, users now have access to new features such as the Power Grid to display information in a convenient view that is easy to filter. They can also choose to display their project data in Kanban view or an intuitive calendar view. Using custom fields? Bridge24 uses them in the same way as other normal fields. In addition, they can easily export their data into Excel or CSV format in just a few steps. Websystems, the creator of Bridge24, allow users to experience Asana in a totally new way at no cost.
Read our Bridge24 review
2. TimeCamp

TimeCamp
is a time tracking software for project management and budget control. It is a helpful tool for individuals, teams and companies in monitoring their time and expenses. Indeed, it is loaded with many features such as tracking of billable hours, tools for invoicing, time management and and attendance. Using it with Asana also allows users to have timesheets, approvals and gaining additional insight into projects. Integration features come with paid plans only. TimeCamp is a product of Time Solutions, Ltd.
Read our TimeCamp review
3. Kasban

Kasban
is a plugin that instantly displays all your Asana projects in a kanban board. This tool is especially for users who are advocates of lean principles and agile methods. Users are able to move their tasks using a visual board where they can customize workflow, improve quality and reduce delays. This is available with a very quick and friendly process. Those interested just have to go to the Kasban website and authenticate with their Asana account. All actions are synchronized, so tasks they create, edit or move on the kanban board are all updated and visible also in Asana. Kasban is available free of charge.
Read our Kasban review
4. Instagantt

Instagantt
provides simple and powerful Gantt charts for Asana. Gantt charts are effective tools especially for project management and tracking. Unfortunately, it is still a feature that is absent from Asana for some reason. This software extension enables users to create Gantt charts from a list of their projects. Furthermore, they can edit tasks, start and end dates, durations and dependencies within the interactive chart itself. Other features include tracking schedule changes with baselines, exporting Gantt charts as image, and sharing a snapshot of the chart to others through a link. In the meantime, Instagantt is free for the duration of its beta testing period.
Read our Instagantt review
5. Everhour

Everhour
is another time tracking and estimation tool that integrates with Asana and other project management apps. It provides users a seamless integration of a tool that enables them to log time manually or turn on a timer. Moreover, it gives users access to reports in different combinations. Also, the embedded timer and displays effectively enhances Asana so that users can keep an eye on workload, estimates, and progress. Everhour comes with a simple monthly subscription pricing that starts with 5 users. It is developed by Weavora Consulting, LLC.
Read our Everhour review
Conclusion
Asana can be a very effective project management tool with any of these add-ons and 3rd party integrations. However, it still comes down to the specific requirements of a team, organization or business. Once the requirement becomes clear, each team or business can choose from the available options to complete their application, deliver their projects and fulfill their business goals.
Featured Partners: Project Management Software