Asana
web-based project management application is continuing to provide teams with a better way to work together. Today, it is being used as a communication infrastructure by thousands of users, connecting everyone with what is going on, informing them of their shared priorities, letting every team member know who owns which part of the project task. Teamwork is happening and without the need for long and redundant emails. At Asana, balance is a core value, and developing new features like a redesigned iOS app is given the same attention as managing and improving an existing one, such as texts in descriptions and comments. If you need a great extension to Asana, we recommend
Bridge24.com
Rich text in Task descriptions and comments
Asana
has a tradition where three times a year, they focus on a large number of small improvements in the app usually not considered top priority. These times are called "Polish Weeks, " where the project management application is regularly polished to help advance the product. A result of recently performed Polish Week is the addition of rich text and formatting to task descriptions and comments. The team behind Asana believes in the importance to keep the conversation with the work, so there is no need for external email, for instance. Instead, task descriptions and comments are used to take notes in meetings, add guidelines to tasks, create brief text documents, and discuss tasks with teammates.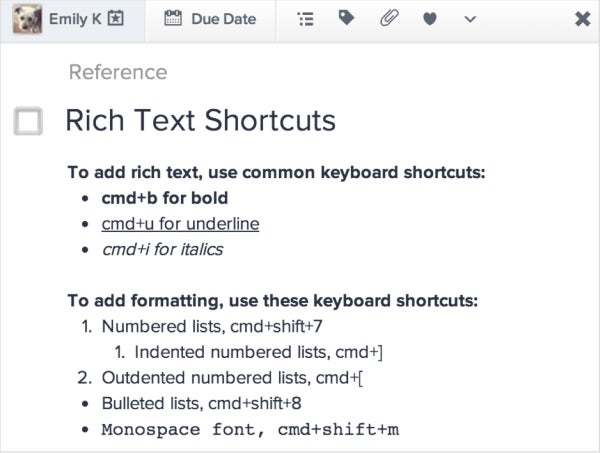 With the addition of rich texts and formatting, it is easy to structure messages and highlight items. Context can now be given to these notes, guidelines and documents. These provide enhanced clarity to the communication, which further help the teams to be efficient and effective. In the future, formatting buttons will be added to apply it easier, but for now, common keyboard shortcuts are available. Examples of shortcuts work together with the cmd button for Mac and ctrl button for Windows: +b = bold, +I = italics, +shift+7 = numbered lists, +shift+8 = bulleted lists.
Redesigned Asana app for iPhone and iPad
Asana
is placing greater focus on mobile this year, and the first result is a completely redesigned and rebuilt native iOS app. Where the previous app was intended to be a companion to the web-based project management application, the new Asana app for iPhone and iPad was created from scratch with the a focus on how teams work from mobile devices. The result is a brand new experience starting from a new home screen. As users open their Asana, they will immediately see the list of tasks they have decided as most important and those due for the day. From there, they can tap to go to their My Tasks list or swipe to see their inbox.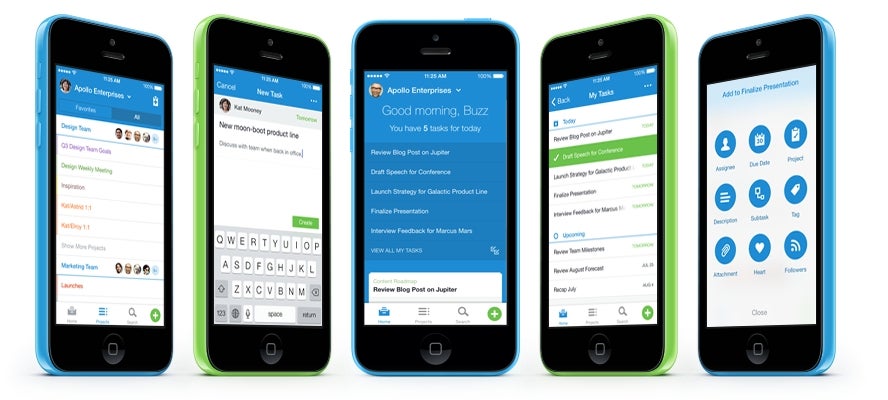 Since the new native app has been designed for mobile teamwork, it is now faster, more powerful, beautiful, and enjoyable to use. With the bottom bar navigation, users can access projects quickly. Reordering tasks is done with drag and drop. Adding subtasks, changing due dates, viewing attachments, updating teammates, and searching for information are all very easy to do. The Quick Add green "+ " button is always accessible for any new idea, to-do, or task anywhere in the app.
A Better Way for Teams to Work Together
Asana
has provided a better way to teamwork without email. And this will also be experienced soon by Android device users with their upcoming major update to their native Android application. Therefore, for desktop and mobile device users alike, Asana is committed to its goals of enabling all teams to work together effortlessly. For more news, visit them on
Twitter
and
Facebook
. If you need a great extension to Asana, we recommend
Bridge24.com

Featured Partners: Project Management Software