With
Smartsheet's
latest development, users can now insert images directly into cells and see them in the context of their work. These images snap to the grid, indicating that they get adjusted on their own when any alterations are made to the row. Having all your important documents in one central place makes the process of content collaboration and achieving results faster, construed and integrated. In their endeavor to find techniques to make work easier, the company launched some of their other products in the past like Dropbox integrations, in-app attachments, Box and Google for Work. The latest upgrade allows you to customize the size of your image by adjusting the width of the column, or double clicking to view the full size. It allows you to view the image inside the grid, which saves your time and effort from opening multiple attachments.
How do you add an image to a cell
Smartsheet's
latest feature, inserting images directly into Smartsheet cells, works in a totally different way than other tools. When you use Google Sheets and Excel for placing images in a spreadsheet, in reality, they aren't being inserted into a cell. Instead, they simply spread over on the surface. Now where does the difference lie? These floating images do not remain in the framework of their ambience. If a team member adds a row or column, the image will stay immobile and will not move along with the added row or column. Consequently, the corresponding information gets removed from it. Their latest update sticks the image to its main cell, which results in instant adjustment with its framework.
Here are three easy steps on how you can do it on your own
Right click on the cell where you want to place the image.
From the dropdown menu, select "Insert Image ".
Lastly, cite the source of the image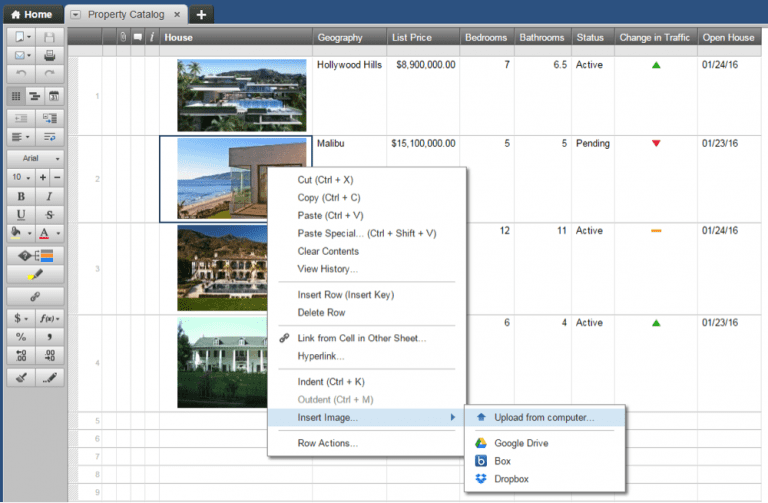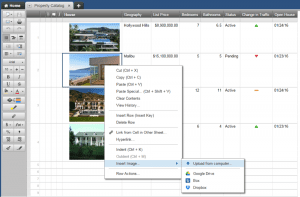 The process gets easier with larger images since they get reduced proportionately to fit the width of a column without changing their size. Likewise, an image won't get larger to fit into a bigger column, eventually retaining its integrity. When it comes to wrapped text, you'll see that a row height gets auto adjusted to accommodate the size of the image. The company's mobile application is equally intuitive. Since the display resolution on mobile devices is higher, images viewed in the app do not augment beyond their real size. In this case, the design may appear a tad different compared to the desktop version. However, it doesn't get distorted. Remember that a single image is held by a single cell. If you insert a second image, it'll annul the previous one. File formats that are compatible include the following:
PNG: The tool supports all PNGs.
GIF: It's possible to upload animated GIFs; however, they will fail to play in the grid. The first frame will be used as the preview. The animated image will be zoomed.
JPG: The tool supports JPGs in the RGB color model, which includes photos on your camera phone. Images in the CMYK color model are not supported.
Get your work simplified
A great feature of
Smartsheet
is that it functions the way you want. Permitting images in the grid will not alter any of your present processes; rather they boost momentum. Thanks to the wonderful application of this useful tool! Here's a quick rundown of its many possibilities: Marketing and Design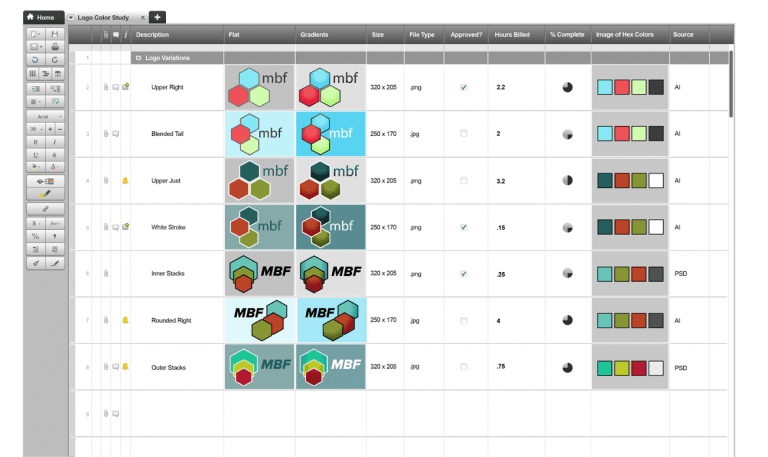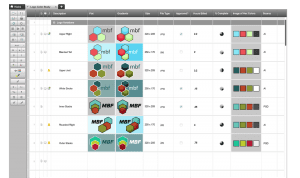 Provide a lookbook: Provide a jiffy collection of images to your prospects, customers and new hires. For visual assistance, add descriptions, context of the project and outlines.
Wipe out loads of emails: Stay away from bartering repeated emails. Instead, build a column for design requests and add another one, adjacent to it for immediate response.
Style guides: Build style guides for your firm or clients with visual illustrations, descriptions and applications summed up in a single place.
Real estate and construction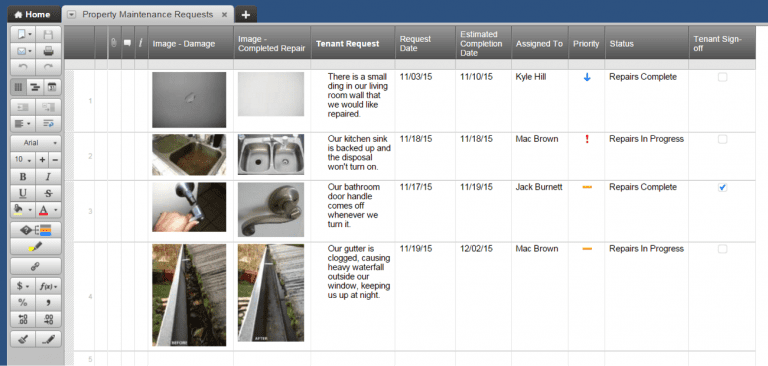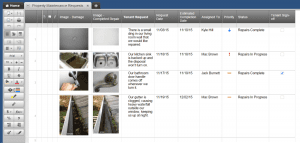 Managing property: Prior to property tours, build an inventory of all the available properties for referring to it when you are short on time. You can also choose to use photographed documents for managing maintenance and reviews.
Create a punch list: Create visual documentation of the arranged deal for speedier validation of services.
Models and sketches: Build a master plan of your work highlighting your intentions before the job. A blueprint with an image can help you get your concept across.
No upper limit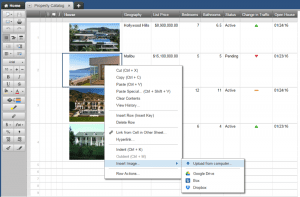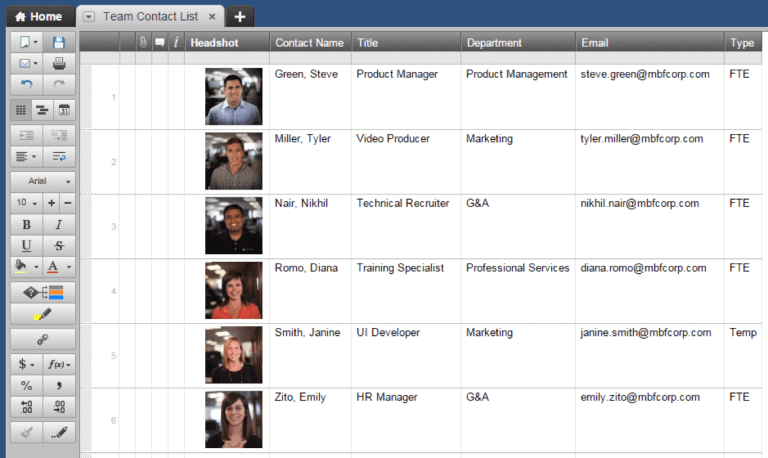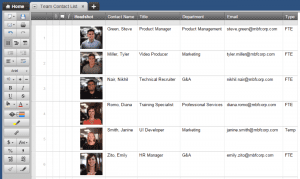 With the latest tool from
Smartsheet
, you can do a range of things-from envisioning personal objectives to maintaining a live record of your employees. When you have every part of the necessary elements meticulously placed in a single space, the process of visualizing the end result gets easier. The company believes that this will be a breakthrough development and anticipate hearing from users on how the tool is being used successfully. You can try out a 30-day free trial if you want to see how images in the new tool fares with present spreadsheet models. You can visit their
Facebook
,
LinkdeIn
,
Google+
or
Twitter
page.

Featured Partners: Project Management Software
If you're interested in learning more about top-rated project management software, the editors at Project-Management.com actively recommend the following: