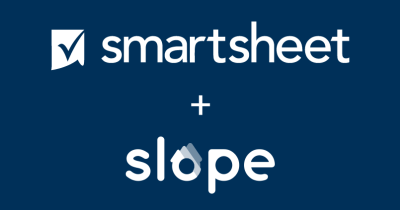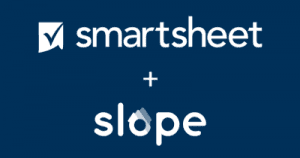 On January 15, 2019, Smartsheet, a cloud-based project management, collaboration, and process automation software, announced that they are acquiring TernPro, Inc., the makers of Slope software. Smartsheet continues to look for ways to enhance their platform by providing users exciting tools to increase their productivity. Late last year, it announced several Google app integrations to provide a collaborative solution for users in planning, communication, tracking, organizing and automating their work in real time. This latest announcement will better serve their customers especially in the marketing and creative industries.
Slope
Slope is a marketing and creative work management application that was launched in 2016. The product came about because of a need by the team to have a tool that could speed up the very slow manual process of the creative agency. Unable to find an existing software solution, they decided to build an end-to-end software solution specifically tailored to solve the daily challenges of managing creative work. Slope is a dynamic software specifically built to facilitate the entire content planning and approval process in a pain-free way. Co-founded by Brian Bosché and Dan Bloom, it is now being used by marketing and creative teams of all sizes, including those from Oakland Athletics, Ranker, Seattle Sounders, and Boggle Vineyards, among many others.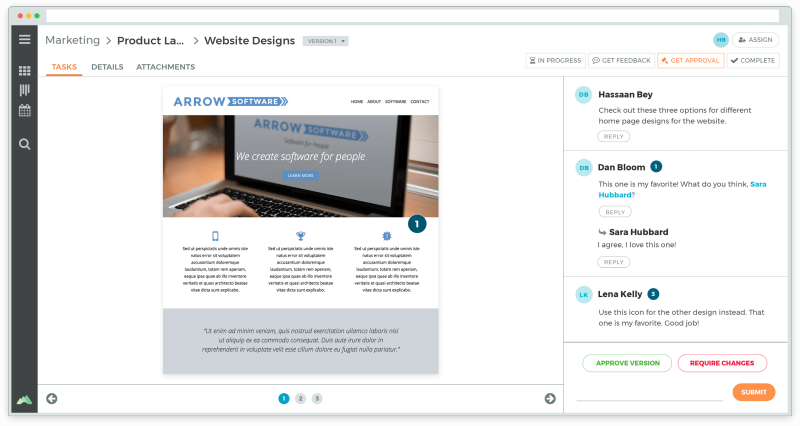 Smartsheet + Slope – An Ideal Fit
Smartsheet CEO Mark Mader believes that the acquisition of Slope will strengthen their leadership position in the collaborative work management category. Eventually, users will be able to collaborate on everything, from videos to documents, directly in Smartsheet. Slope is an ideal fit for 2 main reasons. First, Slope's technology will enable Smartsheet users to review, proof, and comment on content in the core application. These include documents, videos, images and web pages. The same technology can also be offered as standalone solutions to solve complex marketing and creative workflows. The second reason Slope is ideal is because of the increasing visual nature of work. Today, every organization, team, and individual knowledge worker is dealing with some form of visual content. With Slope's technology, Smartsheet will be more effective as a tool for customers not only in the marketing industry but from a broader range of sectors and functions.

Slope Integration with Smartsheet
In the following months, Slope's capabilities will be integrated into Smartsheet. Its content review and proofing functionality will allow users to give feedback on documents, images, videos and other content directly in the PM software. It will also enable users in a variety of situations to save time, augment existing workflows, increase collaboration, and improve project execution. For example, users can take a photo of a particular issue during site inspection, annotate the photo, and submit it through a form in Smartsheet tied to an automated tracking system. Another example would be annotating and critiquing handbooks or how-to videos used for training, and track these training assets within Smartsheet.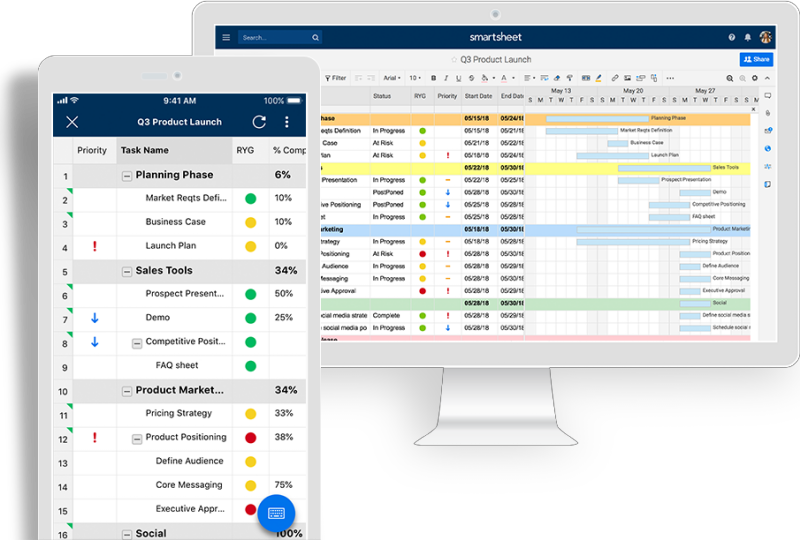 In addition to the core PM product, Slope technology can help facilitate the creation of Smartsheet Accelerators, which are packaged solutions designed to help customers execute faster and be successful on repeatable use cases.
Speeding Innovation through New Capabilities
Smartsheet is now joined by the Slope team, including Bosché and Bloom. Bloom stated that they are excited to show what they have built to more people, across more use cases, and in more locations with the help of Smartsheet. Mader is also confident that the integration of Slope capabilities is very relevant to workflows in a wide range of use cases and industries, all the while supporting their vision to empower more people to effectively plan, track, automate and report on work, regardless of technical skill level. To learn more about this company announcement, or other product news and updates, check Smartsheet also on their Facebook, Twitter, LinkedIn, or YouTube page.

Featured Partners: Project Management Software
If you're interested in learning more about top rated project management software, the editors at Project-Management.com actively recommend the following: