As a full-scale workflow and project management solution, monday.com provides tools that can streamline staffing and bolster the overall hiring process. If you can't find a staffing agency that meets your needs or if you just want to transition to in-house recruitment as a means of saving time and reducing overhead, monday.com is one of the best solutions available today.
How is monday.com Used for Staffing?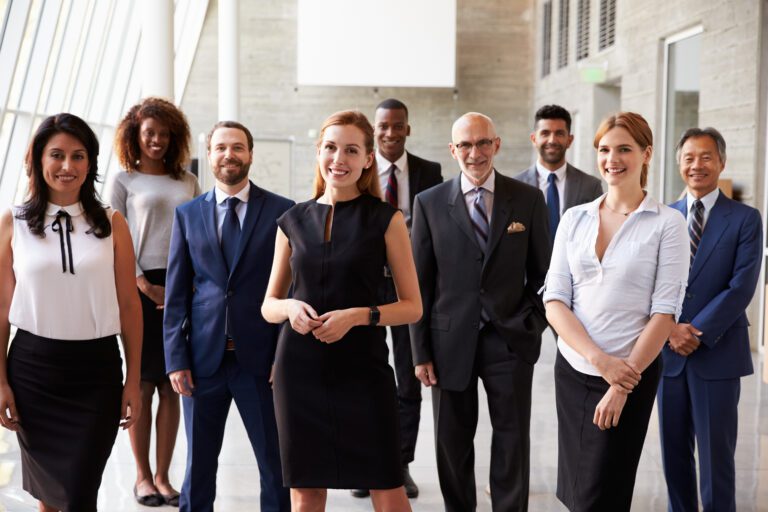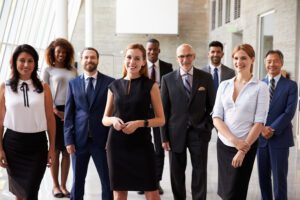 Customers of monday.com use the cloud-based platform for a variety of purposes. Many use the work management solution to oversee day-to-day operations and projects, but its services are useful for staffing, too. When used in combination with one another, these tools provide a comprehensive work and workflow management solution that meets many organizational needs.
Establishing and maintaining a recruitment pipeline
Most organizations start by creating a dedicated monday board to serve as their recruitment pipeline. Because of this, monday.com offers an intuitive recruitment pipeline template that makes it easy to track recruits from the initial job posting up until the final hiring decision is made. The template is also fully customizable, so you can modify it to match your specific recruiting strategy.
This board includes several status columns to track candidates through every step of the recruitment pipeline. Generally speaking, there are individual columns for:
New applicants.
Applicants who have already begun pre-employment testing sessions.
Candidates who have successfully completed their pre-employment tests.
Applicants who will not be hired.
Splitting candidates into one of these four groups makes it easy for your entire human resources (HR) team to analyze new applicants and make key hiring decisions.
Monitoring candidate workloads
Keeping up with onboarding workloads and pre-employment tasks is difficult enough with one or two new recruits—now, imagine tracking these activities for dozens or even hundreds of job seekers coming from multiple websites, social media sites, and online job boards all at once. This is obviously a monumental task for one HR employee to cover, but the job isn't necessarily made easier with a larger HR staff.
With multiple HR employees contributing to the process, everyone needs to be perfectly synchronized. Thankfully, monday.com's workload view makes it easy to visualize pre-employment workloads and connect applicants with specific recruiters as needed.
The Workload View can be added to any board within monday.com, but for better results, your board should contain the following columns:
People Column: Use this column to keep track of new candidates and applicants.
Date or Timeline Column: Add a due date for pre-employment assignments, or maintain a running timeline of all tasks, activities, and interview sessions.
Number or Formula Column: This is an optional column used to track the estimated amount of time required to complete pre-employment tasks and new user sessions.
Not only does the Workload View minimize the chance of assigning repeat or repetitive tasks to the same candidates, but it lets everyone know how well or how poorly individual applicants are performing.
Automating workflows
The monday.com platform makes it possible to automate many day-to-day workflows, including those involved in staffing and recruitment. Ultimately, this reduces the amount of time recruiters and HR employees spend on redundant tasks while making it easier for them to connect with applicants and cater to their needs.
For example, you might want to automatically move candidates from the "New applicants" column after their résumé or CV is reviewed. In cases like this, qualified candidates are automatically moved to the "In progress" column. If their qualifications don't match the job requirements, their name is automatically moved to the "Unqualified" column.
Other automations can be created as needed, and you have the option of toggling specific automations on or off at any time. When used correctly and efficiently, you can use monday.com's automations to move candidates through every phase of the recruitment pipeline and even on to your onboarding processes.
Onboarding employees
Also available as a monday.com template, the employee onboarding checklist is a great way of ushering direct hires through the final onboarding process. While the template is fully customizable, it contains several specific columns designed to help you get started right away. These columns include:
Tips: This section links to an online tutorial that helps you and your new hires make the most of the premade template. Feel free to add your own related posts and messages to help guide candidates through your specific process.
Work Setup: This column tracks tasks for new hires, such as scheduling interview sessions and creating new user profiles.
People to Meet: Let new hires know exactly which personnel they need to meet during the onboarding process.
Company Materials: Provide links to any necessary onboarding documentation, including mission statements, privacy notices, and organizational goals.
Remember, you can add new columns and tasks or delete existing ones as needed. However, the columns listed above are considered standard elements that will help streamline nearly any onboarding process.
What Other Areas of HR Can monday.com Help With?
Users can utilize various boards throughout the recruitment pipeline to take care of a myriad of different tasks, including:
Gathering and Collecting Applications: Keeping all incoming applications, résumés, and contact information in the same place makes it easy to compare and contrast candidates before making a final hiring decision.
Creating Interview Notes: Invite your team's recruiters and inviters to this board, so they can make their own notes regarding individual applicants.
Introducing New Hires to the Team: By using a single board for communications across the entire company, you can easily introduce new hires to the team without requiring one-on-one meetings with every member.
But HR's job doesn't end when a new employee is officially hired. There's still a lot to do, both now and in the future, including:
Managing due dates, holidays, and other timelines.
Monitoring productivity.
Communicating with employees.
While monday.com can optimize staffing, recruitment, and onboarding processes in numerous ways, it's really meant as a general work and project management platform. As such, it's a viable replacement for many different business websites, services, and apps.
What Key Functions of monday.com Are Most Helpful for HR Professionals?
Touting a plethora of built-in features and functions, monday.com helps HR professionals with many day-to-day tasks and activities, including:
Workflow Management: Use and connect various monday.com boards to streamline daily workflows, automate repetitive or redundant tasks, and reduce the number of hours required to onboard a new hire.
Project Management: Oversee specific projects, including hiring and recruitment initiatives, with monday.com's project-oriented tools.
Task Management: Create, prioritize, assign, and monitor tasks across the entire organization, including HR teams and recruiters.
Third-Party Integrations: Easily incorporate third-party apps, services, and websites, like Google Analytics for data sampling or Microsoft Teams for file sharing and instant messaging, to add new functionality and customize the user experience even further.
Depending on your business's goals and requirements, monday.com is capable of managing and meeting nearly all of your organizational needs. More than 150,000 customers choose monday.com for staffing, work management, and more—and for good reason. With over a decade of success behind it and a great reputation amongst business leaders in a variety of industries, monday.com has built its reputation by helping businesses and their employees flourish in the digital age.
Achieving Your Staffing Goals With monday.com
Whether you're suffering from a staffing shortage, merging recruitment pipelines from multiple company websites, or trying to sort through an extensive list of qualified candidates, monday.com's software suite can help you achieve your goals. Between its project management functionality, marketing solutions, HR support, and more, monday.com makes it easy to overcome staffing issues, streamline day-to-day operations, and produce quantifiable results.
Trending Staffing & Team Management Software
If you're still in the evaluation stage for a tool to manage your HR and staffing workflows, check out some of these options.