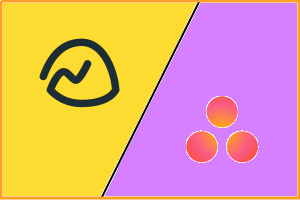 In the past, project management is accepted solely as a guide and method so that managers and teams will be more efficient, perform well, and meet time and budget goals. As the business environment evolved and competition came from around the globe, the nature of projects also changed. They became secret weapons that allow a company to become more competitive.
Likewise, the role of project management has also become more important, making sure that projects are successfully delivered to create a competitive advantage that will enable the company to win in the marketplace. Project management frameworks have redefined and refined their strategy and processes to adapt to this new and more competitive environment. PM software, like Asana and Basecamp, is now essential for project teams to be able to successfully plan and execute their projects. Teams are able to gain a fresh perspective on their project and are able to quickly align it with their business strategy with the help of these modern tools.
If you want to enhance its reporting and exporting capabilities for Asana, we recommend Bridge24 for Asana. Should you decide to go for Basecamp, we highly suggest using Bridge24 for Basecamp, which equally provides great reporting and exporting features.
Asana

Asana is an online work and project management software for teams. It is a platform that helps organizations to stay focused on work that builds their business. Founded in 2009 in San Francisco, it is now among the most popular PM tools used by organizations such as Deloitte, NASA, and Meals on Wheels. Various teams are using it to achieve their project and work goals, whether in marketing, operations, sales, or product development, among others.
Basecamp

Basecamp is an online project management and communication software for teams. It enables teams and companies to organize everything related to projects in one place, views its progress, initiates the right actions, and manage it through to completion. Founded in 1999 in Chicago, it is a pioneer that continues to be at the forefront and trusted by millions of users, such as 121 Captions, Piehole.TV, and Quartz. It is for a wide range of users such as owners and executives, managers, teams, and individuals.
Asana vs Basecamp
We will compare these 2 leading project management software on 5 points: features, price, ease of use, security, and support. A winner will be declared for each comparison point, and an overall winner will be announced in the conclusion.
1. Features
Asana has strong core task management that is further enhanced by tools like boards that help visualize work. Users can quickly move their work through stages that they define. It has a Timeline view for creating project plans that show how tasks fit together, with subtasks and dependencies. Other tools include automation that handles tedious, repetitive manual tasks; online forms that help capture complete information for work requests; a calendar view to work on schedules, and advanced features such as project portfolios and workload management. It also integrates many online apps and services.
Basecamp is a powerful organization tool that enables teams to communicate better and be more productive. It is simple yet flexible so teams can choose the tools they need for each type of project. It also has solid task management with its To-do lists; a shared calendar view on Schedules; and a centralized Docs and Files folder view that is shared for easy collaboration. It has multiple communication tools with its Message Board for company-wide announcements; a Campfire group chat for quick and direct conversations; Automatic Check-ins for regular reporting; Hill Charts, Pings, integrations, mobile apps, and more.
Winner: Asana
2. Price
Asana has a free plan for up to 15 team members and includes tasks management and several project views. The paid plans start with the Premium plan at $10.99 per user per month billed annually. It has everything the free plan has in addition to advanced features such as Timeline, custom fields, Forms, Rules, Milestones, Admin Console and other tools that allow teams to track projects efficiently. The next higher plans are the Business plan and the Enterprise plan that can be tried for 30 days free.
Basecamp offers a free plan that is limited for personal projects, and a Business plan at a monthly flat rate of $99. This premium plan includes all features and unlimited projects, unlimited users, unlimited clients, 500GB storage space, project templates, and more.
Winner: Basecamp
3. Ease of Use
Asana can be used by any type of user with its friendly and highly interactive interface. The design of the software makes it easy for knowledge workers to focus on their work without having to spend too much time learning how to use the PM software. It has a balanced layout, cute animations, templates, and plenty of references to get started.
Basecamp has a simple design and an intuitive interface that will be embraced by users and teams of all levels. It shows a minimalist design with soft colors and gentle imagery. The sections and levels of the organization are well defined, and navigation is easy to understand.
Winner: It's a tie.
4. Security
Asana backs up user data synchronously so that database recovery can be done in seconds. They also take regular snapshots of the database which are moved to different data centers where they can also be recovered. Users can export their data per project. The system uses TLS 1.1 SSL connections and is hosted on SAS 70 audited data centers. It is SOC2 Type 1 and Type 2 compliant, supports forward secrecy and AES-GCM. Administrators can force authentication via Google SSO or SAML. Passwords are encrypted using salted bcrypt, and user management tools allow admins to see last activity, guest or member status, with the ability to de-provision users.
Basecamp writes user data on multiple disks, backed up daily, and stored in multiple locations. Data in transit is encrypted using HTTPS. All uploaded files are stored and encrypted at rest, while data backups are encrypted using GPG. Major systems are fully redundant, and on-site physical security is 24/7/365. Software infrastructure is regularly updated, and transactions involving the transmission, storage, and processing of credit card information are done on a PCI-compliant network.
Winner: Asana
5. Help and Support
Asana has online work management resources that include best practices, webinars, and insights. It has a comprehensive Asana Guide and free video courses on Asana Academy. It also offers priority support to all paid plan subscribers, as well as a community forum.
Basecamp has always human support that gets back to customers in 20 minutes. It also has an online help request form that customer support will respond between Monday through Friday 8am to 6:30pm US Central time.
Winner: Asana
Conclusion – Asana is the Winner!
After a close fight, we declare Asana as the overall winner in this comparison. With a comprehensive set of features, very strict security protocols, and great customer support, it closely edged out the competition.
Featured Partners: Project Management Software
If you're interested in learning more about top rated project management software, the editors at Project-Management.com actively recommend the following: