Wrike is work and project management software for all types of teams, workflows, businesses, and industries. As cloud-based software, its centralized platform provides a single source of truth, improving information organization, real-time project visibility, and collaboration for both internal and external stakeholders. It is also flexible, highly configurable, and scalable to support organizations at every project phase.
Table of Contents
Wrike : Features and Strengths
Task and Project Management
The Wrike project management tool provides users interactive and customizable tools for managing projects, tasks, and subtasks. Interactive Gantt charts enable users to build and visualize project plans, dependencies, and progress with a drag-and-drop interface. The software has shareable Kanban boards for agile teams to organize and track tasks at every stage. It also has a variety of pre-built workflow templates, custom request forms, and smart routing and branching using rules.
Team Collaboration and Workflows
Visual proofing allows teams to manage digital assets, centralize feedback, and automate approvals. Wrike streamlines the digital publishing process and integrates with many digital asset management solutions. It has digital markup, robust search functionality, and file attachment management.
Shared team calendars improve visibility across all projects with automatic task syncing, color coding, custom timelines, and a workload view. Teams can personalize and automate workflows with different rules and tools like notifications.
Portfolio Management, Time Tracking, and More
Wrike software offers several work views, such as a portfolio management view. It also has built-in time tracking to increase accountability and simplify invoicing and billing. Workloads provide an online to-do list that is easy to set up, customize, and monitor.
Other features are analytics widgets, dashboards, reports, custom visualizations, budget management, integration tools, and work intelligence that provides real-time predictions and suggested remediations. A Wrike mobile app is also available for various platforms.
Wrike Pricing
Wrike offers a free plan and several paid plans. Wrike licenses are available in groups of five, 10, or 25 users, depending on the number of seats purchased. All plans come with free web, desktop, and mobile apps, task management, a real-time activity feed, external and internal collaborators, interactive board and spreadsheet views, and cloud storage integrations. A 14-day free trial is available.
Wrike Free Plan
The Wrike free plan provides centralized task management software for up to five users and 2GB storage space.
Wrike Professional Plan: $9.80 per user/month billed annually
The Wrike Professional plan is available for up to 15 users. It's ideal for project planning and team collaboration. It includes all features in the Free plan, as well as shareable dashboards, interactive Gantt charts, up to 2GB storage per user, and additional integration to productivity apps like MS Project and Excel.
Wrike Business Plan: $24.80 per user/month billed annually
The Wrike Business plan is available for up to 200 users, and customizable for any team or use case. In addition to the features available in Professional, it also has custom fields and workspaces, automation, video proofing, approvals, reports and report templates, request forms, calendars, work schedules, time tracking, timesheets, resource management, and workload charts.
Wrike Enterprise Plan: Contact sales
The Wrike Enterprise plan includes all features in the other plans, in addition to security and scalability features like single sign-on (SSO), two-factor authentication (2FA), password policies, custom access roles, admin permissions, user audit reports, Automation Engine (1000 actions/user/month), and 10GB storage per user.
Wrike Pinnacle Plan: Contact sales
The Wrike Pinnacle plan includes all the features in the other plans, as well as advanced analytics tools. It offers Locked Spaces, advanced reporting and BI, team utilization and performance dashboard, job roles, budgeting and billable hours, SharePoint and HTML5 proofing and approvals, digital asset management integrations, Automation Engine (1500 actions/user/month), and 15GB storage per user.
Who Uses Wrike?
Wrike is ideal for businesses of all sizes in need of a project management tool to simplify collaboration and work management. Many customers are midsize and enterprise companies belonging to the marketing, software, and technology sectors. Clients include the Texas Rangers, Siemens, Monumental, KitchenAid, The Estée Lauder Companies, San Francisco 49ers, Walmart, Dish, and Capgemini.
Wrike Supported Languages
Wrike is available in English, French, German, Italian, Japanese, Portuguese (Brazilian), Russian, Simplified Chinese, Korean, and Spanish. It is also translated into other languages such as Polish by its user community.
Case Studies
Hannes Leitner is the Process Owner of Project Execution for a global technology company focused on industry, infrastructure, mobility, and healthcare. Their challenge was to reduce labor time in executing a great number of diverse projects and provide multiple teams in over 20 countries a standardized collaboration tool. After selecting Wrike software, Leitner's team noticed a significant reduction in labor time, increased competitiveness, higher employee satisfaction, optimized ROI, and additional benefits to customers.
Ashley Klee is the Global Senior Designer of an American home appliance brand based in Benton Harbor, MI. The team needed a solution that supports the highest caliber of work executed against rigid timelines. The Wrike project management tool provided the team an agile professional design platform that supported effective worldwide collaboration and work management through streamlined asset sharing, proofing, approvals, workflows, and dashboards.
Why Choose Wrike?
Wrike project and task management software enables teams and companies to manage their projects and initiatives in an efficient, organized, and transparent way. The platform provides customizable tools to simplify work, automate processes, improve coordination, and enhance collaboration. Its dashboards and reports help users to plan, forecast, and execute projects more accurately.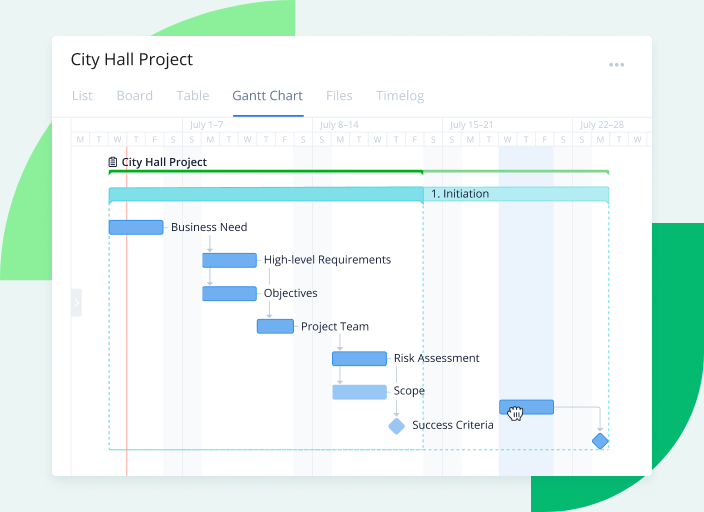 Company Info
Wrike is part of Citrix, a publicly traded American technology company based in Fort Lauderdale, FL. Before becoming part of Citrix in March 2021, Wrike was based in San Jose, CA, and founded by Andrew Filev in 2006. Together, the two companies share a common mission to remove work environment complexity, so employees and organizations can perform at their best. Citrix's unified workspace infrastructure and Wrike's collaborative work management platform aim to enable employees to focus on work that matters.
Featured Partners: Project Management Software