Featured Partners: Project Management Software
Software project management is a specialized field that has become more important in recent years. With the increased reliance on software products, there's been more emphasis put on ensuring that projects are completed on time and with as few bugs as possible.
If you want to get into software project management, it's essential to understand what makes this profession different from other project management jobs: What does a project manager do in software development? How is it different compared to the standard project management job description?
What Does a Project Manager Do in Software Development?
As the project manager, you are responsible for successfully completing your project. The role of a project manager is to manage all tasks and resources related to the project, ensuring everyone involved is correctly oriented and trained and overseeing the execution of each task until it is completed.
A project manager's role and responsibilities also include ensuring all deliverables are completed on time, within budget, and at par with the agreed standards.
What Makes Software Project Management Different?
While software development follows the same general principles in project management, how it unfolds can be massively different.
Merging technical and creative
Good software effectively merges technical and creative expertise. First, it's crucial for the technical infrastructure of your product to be sound. Complex functions and integrations have to perform as intended, and they have to be optimized for target devices. At the same time, the interface needs to be appealing and intuitive to users.
With stiff competition in the software industry, paying attention to both is paramount. And as a software development project manager, you'll need to be able to work with both technical and creative teams to deliver the project on time and (ideally) under budget.
Specialized software
As with any industry, there are tools used in the software development industry that are niche to them. For example, game developers use game engines such as Unity and Unreal. GitHub and Bitbucket are also popular for code management and version control, respectively.
If you're going to manage a software development project, familiarizing yourself with tools relevant to your project will allow you to become more helpful to your team.
Ambiguity of end results
Software development deliverables rarely ship the way they were planned. Along the way, information from testing and troubleshooting affects the implementation of its features, which isn't necessarily bad.
To thrive in software development, you and your team need to embrace a certain level of ambiguity at the beginning of a project.
Abstract troubleshooting
Troubleshooting code isn't always straightforward. When you encounter a bug, the amount of time needed to investigate its cause may vary. Sometimes, it's quick. But sometimes, the developers might find it more complicated than what it looks like.
As a project manager, you'll need to prepare for these scenarios. Sometimes, the amount of time required to resolve an issue is worth its value. But there will also be moments when you'll need to make the hard call of letting them be.
Third-party software updates
Developing software consists of working with different third-party software as well. For example, if you're making a multiplayer game, you'll need to use a game engine like Unreal Engine, audio software like Wwise, voice chat software like Vivox, and hosting software like GameEye. Your application will also operate on specific operating systems for your target devices.
Ensuring your product is compatible with these third-party software is essential, especially when they push updates and changes which may require you to update your code.
Useful Skills for Software Project Managers
While many project management skills are transferable for every project — such as planning and an understanding of core project management concepts — some are especially important for the software project management industry.
Project manager responsibilities are generally the same for all industries. But because of some unique attributes in the software development industry, there are skills that need to be highlighted which may not be the case in a typical project manager job description.
1. Understanding of software development
The software development life cycle is slightly different from the standard project life cycle. Testing is a crucial part of the process because it helps ensure the product is at par with the intended quality and performs its features as intended. For some teams, testing even happens as early as the design stage.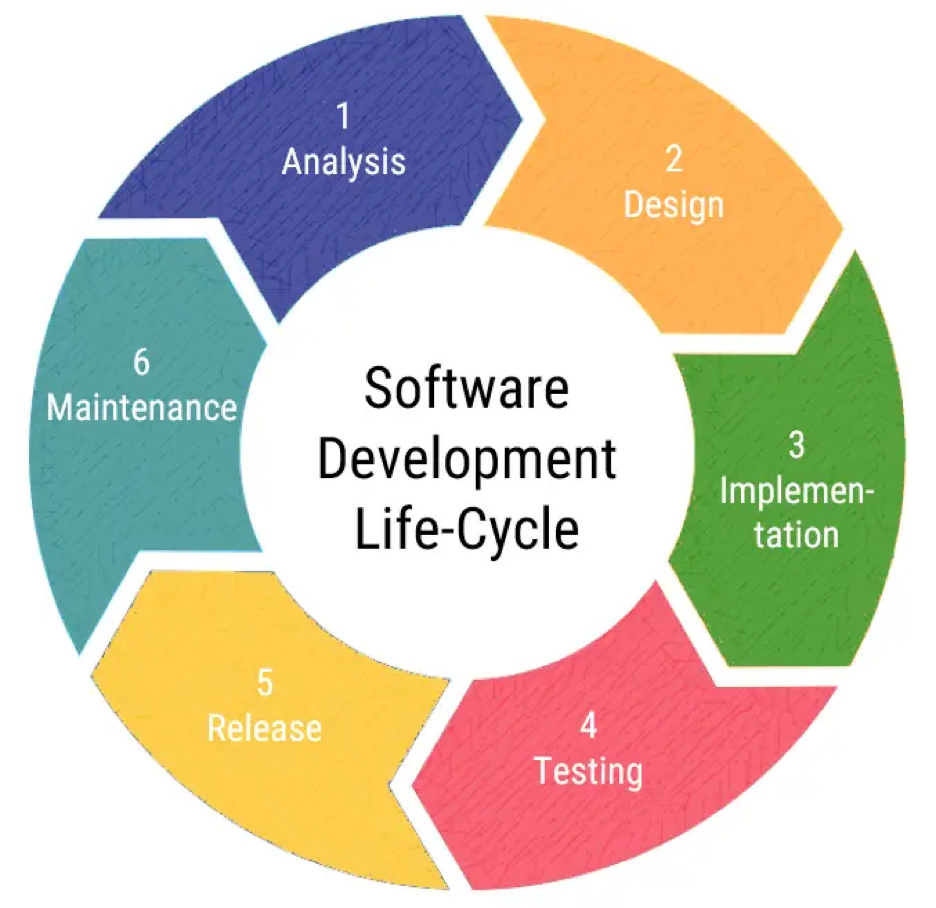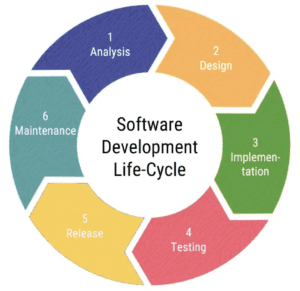 Familiarize yourself with the software development life cycle to build your project management strategy around it.
2. Customer-centric mindset
It can be tempting to immerse yourself fully in your task list when working with software. However, it's also essential to be in touch with what outcomes you want to produce for your users.
In the agile framework, work units are called user stories. Instead of writing down features, the end goals are identified. For example, instead of indicating a "Share to socials" feature, the user story would be, "As a millennial beauty enthusiast, I want to be able to share my favorite beauty product on my social channels, so I can start conversations about it with my community."
Staying on top of your user stories can help you and your team discern focus and priorities.
3. Iterative project management methodologies
Software development thrives in iterative methodologies because it is dependent on user experience to succeed. Before pushing with the full product, it's advisable to test its core features and implementation. So as a software project manager, it's advisable to be highly proficient in agile project management methodologies.
4. Software development project management tools
As with any industry, there are specialized software industry professionals use in their field. For you to create workflows that complement the pipeline, it will be good for you to be familiar with tools that integrate with what they use.
For example, Jira is a platform especially made for software development. It is optimized for organizing the efforts of developers, managing bugs, and building/iteration of software features. It will be more optimal to use this than other general task management tools.
5. Prioritization and critical thinking
With so many changes that can potentially alter your plans, it's vital for you and your team to maintain clarity on your goals and priorities. There will be times you'll be in conflict with your team. They might want to focus on a specific feature that they find important.
As the project manager, you need to stay grounded on your goals and remain objective on which features will move the needle.
6. Clear communication
Not all software project managers work with clients who are as proficient in the software development industry. Sometimes, your team is hired exactly because they have a gap in that expertise.
As the project manager, you need to be able to serve as a liaison for your client and development team. This means you need to speak both languages: be in touch with the business priorities of your client while being able to explain the technical details in terms they understand.
7. Inquisitiveness
It takes a lot of experience and expertise to create software, and this is what your development team is here to provide. As a project manager, you need to be able to accept that you can't always be the one solving problems. You may have spent years being good at your craft as a project manager. But, your development team has also done the same in their lines of work.
Still, it's your role to facilitate problem-solving if needed. To do this effectively, you'll need to learn to ask the right questions to help guide their trains of thought.
8. Leadership
Software development isn't always a linear process, and it's hardly possible to micromanage. Given this, it's important for you to empower your team, so they can perform to the best of their ability.
In agile scrum frameworks, self-managing teams are key. To achieve this, encourage collaboration and leadership in your development team.
9. Empathy
Many times, you'll need to make tough calls of cutting off some features. While it may be sensible on the business side, it's not a guarantee that your whole development team will be as excited about it as you are.
Being hands-on in development tends to increase your development team's attachment to the features they're responsible for. While it's important to be objective, remember to communicate with empathy and patience when you communicate your decisions.
10. Flexibility
Flexibility should be at the core of your skills as a software development project manager. While cutting features off is important internally and externally, adjusting priorities and sometimes processes on the fly will be vital for success in the business.
The Backbone of Successful Project Development
Software project managers are the backbone of any successful software project. They are responsible for keeping everything on track and ensuring the product is delivered efficiently. If you're thinking about becoming a software project manager, it's important to understand a project manager's role and responsibilities, especially the unique aspects of having a project manager role in software development.
Featured Partners: Project Management Software