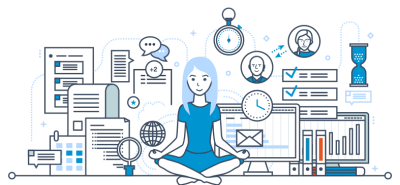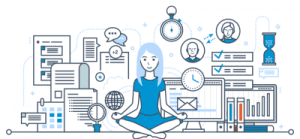 According to the Project Management Institute, the gap between employers' need for skilled project management workers and the availability of professionals to fill these roles is widening across the globe. So industries and institutions are encouraging more talent to enter the project management profession to narrow the talent gap. The PMI estimates that industries need to fill over 2 million project-oriented roles each year through 2027. This is a great opportunity for anyone wanting to learn how to become a project manager.
Table of contents
Formal education and training
Back to top
People choose to be project managers because they want to do what project managers do, and they are good at it. They like taking the responsibility of seeing projects through to completion. They like to build and motivate teams and help them move toward project goals. They also have the perspective to look at the big picture as well as provide attention to details. A person becomes an entry level project manager after earning a degree or after receiving a certification, although the two are not mutually exclusive.
Educational degrees
A person can get into project management by earning a degree from a formal undergraduate or graduate educational program. Students can get a bachelor's degree in business and management with a major in project management. Since project management is applicable across various industries, the discipline is now included in programs such as industrial engineering and management, business administration, information and communication technology, project communication and marketing, a bachelor of arts in project management, and also its own bachelor's degree in project management. Many graduate schools also offer a Master's degree in project management.
Professional certification
Although employers prefer candidates with advanced education, it is not the only avenue in how to be a project manager. Professional institutes offer
dedicated certifications
for project management. For example, the PMI's Certified Associate in Project Management (CAPM) is a recognized and respected route to be an entry level project manager. It is an essential step to be confident around PM terminologies and processes. It has project manager requirements for an aspirant to be eligible such as a high school diploma and a minimum of 1,500 hours of work experience. Other certifications include the GAQM's Associate in Project Management, the CompTIA Project+, and PRINCE2 Foundation.
Read also
:
How CAPM Certification Can Help You
Essential skills
Back to top
Aside from formal education or training, aspiring project professionals need essential skills that goes hand-in-hand with a person's temperament to manage projects well. Project managers perform a variety of functions, spanning different types of competencies, and wearing many hats, sometimes simultaneously. These skills include both hard skills and soft skills.
Hard skills
Possessing skills to manage important project components such as time, budget, scope, and quality are critical in becoming a project manager. These PM and business skills allow the project professional to comprehend project financials, contracts, profit and loss, and adhere to a project budget. Here are essential hard skills that form the required project management qualifications:
Negotiating skills
Project managers need negotiation abilities to get the best for the team and the project. PMs negotiate terms with clients, users, vendors, sponsors, and other stakeholders regarding time, deadlines, budget, scope, and commitments.
Subject matter expertise
Project managers are resource persons who have ample knowledge about the project, its goals, and the methods to successfully manage the project to completion. They have a solid background in the type of work their team is doing.
Organization
Projects are big initiatives broken down to manageable chunks of work items. It is essential for project managers to be comfortable with hierarchy and capable of organizing and
prioritizing multiple tasks
to execute them smoothly.
Other essential hard skills are:
Technical/business writing:
composing and documenting a variety of project-related content and communication
Time management:
managing schedules, timelines, due dates, and prioritization
Cost control:
estimating efforts, tracking costs, and managing financial constraints, including risks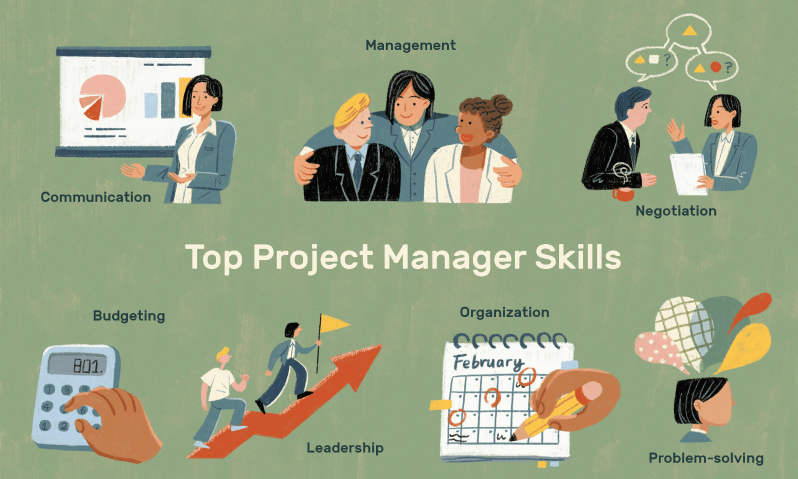 Soft skills
Just as important as hard skills are soft skills that deal with the human components of the project. These skills are equally essential in getting into project management and flourishing in the role.
Communication
Project managers deal with a lot of stakeholders, and they know what needs to be communicated to each involved party. They are the glue that keeps things together and serves as the link to all. Project managers get people on board and to a common understanding. They also know which communication channel to best reach individual stakeholders.
Leadership
Project managers use a leadership style that is effective and relevant to a particular project team. They win over people's trust, motivate all involved toward a common goal, make good decisions, and take responsibility for both successes and failures.
Team management
An effective project manager is able to move the team in one direction and makes sure that individual goals align with project goals and organizational goals. They are part of the team that promotes cooperation and collaboration. PMs are able to
delegate tasks responsibly
, handle conflicts, evaluate performance, and provide support when needed.
Other essential soft skills are:
Adaptability:
complements time management skills, since projects do not always go as planned
Active listening:
is part of effective communication and leadership, giving the speaker feedback to make sure that the speaker communicated the message as intended
Conflict management:
complements leadership skills and provides an opportunity to bring teams together with greater focus during difficult times for the team
Valuable experience
Back to top
Experience is crucial in the field of project management. For students, fresh graduates, and new professionals who want to gain valuable project management experience, they can try to volunteer to be part of internal projects. They can also volunteer for project roles outside their place of study or employment. Another way is to apply for internships, whether they lead to full-time project work or not, or participate in co-op programs. Fresh graduates can also apply for an assistant or entry-level project manager position.
Ready to embark on a project manager career?
Back to top
The demand for project managers will continue as an increase in the number of jobs requiring project-oriented skills continue to outpace supply. Although the workforce receives new graduates, project professionals are also retiring. However, businesses and industries continue to change and innovate with the times, and project managers provide the role to help drive these changes and innovations in their organization.
Featured Partners: Project Management Software