"Inventories can be managed but people must be lead."
– Rose Perrot (American Business Magnate)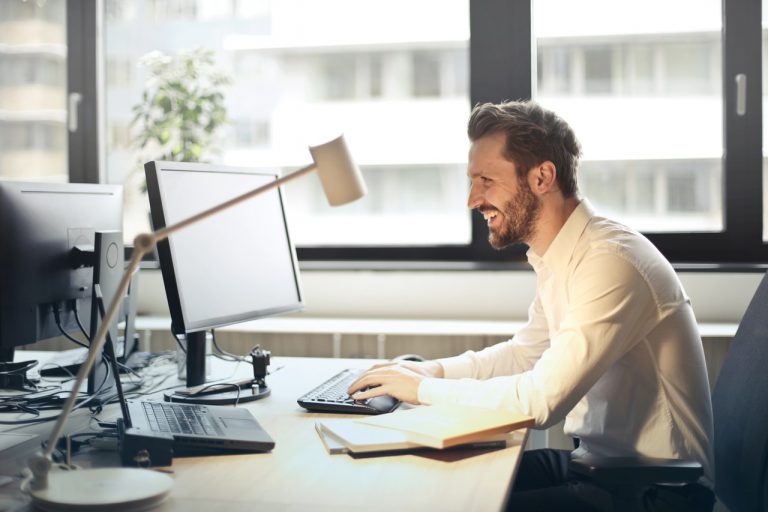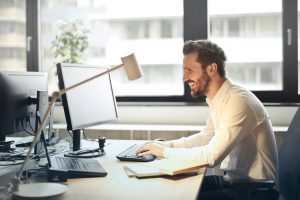 The above statement is absolutely true in today's dynamic marketplace. Manpower is one of the most challenging assets to manage properly. And, the full credit of performing this daunting task goes to the project managers. But as the trend is going where advanced technologies are penetrating each and every field. The project management domain isn't an exception to this notion. Let's explore this in detail and look at the major ways in which the tech-driven era is impacting the project management industry. Also, it's equally beneficial for the project managers to have an idea of this revolution and use it to best effect.
How Technology Has Given A New Life To The Traditional Work Environment Of Project Managers?
Earlier, managers have to work in a brick and mortar setting and their reach was limited. But today, with the help of several advanced tools they possess the potential to work from anywhere and anytime. Also, they can stay connected with their global teams and gather the real-time data from them through different modes of communication. But due to the absence of a conventional work setting and teams being more decentralized, managers have to face a few challenges as well. One of the major hurdles is that they have to coordinate with remote teams and unite them in such a way so that they all can work harmoniously towards achieving the ultimate goals of the organization. In order to manage such a dynamic staff project managers have to exploit the potential of emerging technologies, typically in software development companies, which can help them in crossing the hurdles across the path smoothly. But which are these advanced technologies that are powerful enough to allow managers to achieve their goal? Let's take a look.
1. Machine Learning & Artificial Intelligence (AI) For Streamlining & Automating Complex Tasks For Project Managers
With the help of AI today it has become much easier to make better-informed decisions. Machine Learning (ML) is a subset of AI which can be efficiently used to analyze huge datasets. Basically, it creates its own algorithms and identifies trends and patterns. These advanced technologies can allow project managers to seamlessly deal with resource management. It has been observed that as a project goes up on the ladder of being mature, precise allocation and optimization of available resources becomes much more difficult for project leaders. Also, it's equally important for getting the maximum value out of the projects that are currently in the pipeline. Project managers can use machine learning algorithms to easily analyze the real-time data. The outcomes can be efficiently evaluated in order to identify trends as well as the best places to distribute the available resources. In addition, distribution, levelling, and resource planning are a few routine tasks of managers which can be easily automated by using AI. These tools simplify the entire process of resource planning and allocation and allow project leaders to pay more attention to core strategy-based tasks.
2. The Internet Of Things (IoT): A Tool To Facilitating Seamless Communication By Creating A Network Of Connected Devices
IoT is working as a magical wand to interconnect more than one devices and control all of them with the help of the internet. Gradually, the realm of project management is also embracing this technology slowly. But how? Let's understand! With the help of IoT project managers can craft a network of connected devices, by integrating their digital infrastructure and physical resources such as equipment, machinery with each other. All the interlinked devices in this network will have the potential to communicate within themselves. These kinds of flexible and dynamic project management systems can be used to gather, analyze, and make better-informed decisions which are solely based on the real-time data. Let's understand it with the help of a construction project. Obviously, it has specific tools such as cranes, drills, and excavators under its umbrella. All these tools can be power-packed with smart IoT sensors. With the help of these sensors, it will be much easier for the project managers to monitor the state of each one of these and get alerts when the time comes for a repair or maintenance. Also, these sensors can be used to reduce wastage of resources and deal with inefficiencies if any.
3. Cloud Computing To Make Everything Available At The Fingertips Of Managers
Earlier, project managers used to struggle a lot when maintaining a huge pile of files and loose papers in their cabinets. But with the advent of cloud computing, this isn't the case anymore. Cloud software can store all the essential information these managers need and it makes it easily accessible to them whenever they require. Also, they can share this information with their colleagues or team members in a hassle-free manner. Being stored in the cloud the data remains much more secure. Clearly, it's an awakening call for all the project managers that they have to up their game and prepare to be more responsive and flexible. This is the only way which can help them in embracing these new technologies and use them to supervise employees precisely and gain an edge over their competition.
Featured Partners: Project Management Software
If you're interested in learning more about top rated project management software, the editors at Project-Management.com actively recommend the following: