The Certified Associate in Project Management (CAPM) certification and the Project Management Professional (PMP) certification often make a difference in whether you get that job you applied for or the promotion or salary bump you asked for.
Project management professionals are in high demand. Employers will have
2.2 million
project management job vacancies every year through 2027, so why not stand in the crowd of candidates? 
Consider earning the CAPM and PMP certifications from the Project Management Institute (PMI).
Both will help you advance on your project management career path. However, they differ in terms of the level of experience one needs and exam topics each one covers.
CAPM
PMP
Education
secondary degree
4-year / secondary degree degree
Experience
23+ hrs PM training or PM Basics online course
3+ / 5+ yrs and 35+ hours of PM training or CAPM
Time
Commitment
1-3 months
2-3 months
Cost
in USD
$225/300
$405/555
Recertification
every 3 yrs
every 3 yrs
What Are the CAPM and PMP Certifications?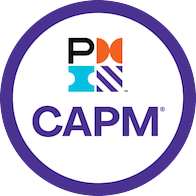 PMI's CAPM certification is designed for project management professionals with little or no experience in the field. It validates the recipient's grasp of fundamental knowledge, processes, and terminology that they can then apply on the job. This certification serves as an important stepping stone in developing competence in junior project management practitioners.
The CAPM certifies an individual's knowledge of the following areas:
Project and organization lifecycle

Project management processes

Project scope management

Project risk management

Quality management

Time and cost management
The average annual salary of CAPM holders in the US is
$91,735
, with Barnstable, MA, Sunnyvale, CA, and Santa Cruz, CA as the top paying cities for CAPM recipients.
What does it take to succeed in project management?
Must-have Skills for New Project Managers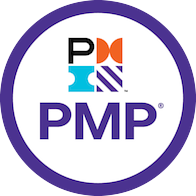 While those with little experience pursue the CAPM, PMI offers the PMP certification for who have three or more years of project management experience. 
The PMP is therefore designed for experienced project management professionals. It proves expertise in project management methods, including predictive (waterfall), hybrid, and agile approaches. It also validates the following skills:
Leadership

People management

Technical process of project management

Alignment between project management and organizational objectives
The most recent Project Management Salary Survey found that individuals in the US who are PMP certified have on average
25% higher median salaries
than those who are not PMP certified. 
The average annual salary for PMP certification holders in the US is
$113,554
. San Mateo, CA, with Stanford, CA and Daly City, CA are among the cities paying on the higher end of the salary spectrum. 
Is it the right time for you to obtain a PMP certification?:
When Is It Worth It To Get a PMP Certification?
CAPM vs PMP: Similarities and Differences
The CAPM and PMP do not have much in common, except that they both:
Require successful completion of an exam for certification

Test familiarity with the

Project Management Body of Knowledge (PMBOK)

as authoritative source of knowledge in the field

Help you advance in your project management career. 
Generally, individuals first obtain the CAPM. Later, with more experience under their belt, they go on to pursue the PMP. 
They largely differ in terms of their respective exams and the right career stage at which one should pursue them.
CAPM Exam
The CAPM exam assesses knowledge of the fundamental principles of project management as laid down in the PMBOK.
The exam for the CAPM certification consists of 150 multiple choice questions, with three hours to complete the test. The CAPM exam will be changing in early 2023, so be sure to check out the
upcoming changes
if you plan to take the exam around that time.
Before registering to take the exam, individuals need to meet the following eligibility criteria:
Secondary degree (high school diploma, associate's degree, or the global equivalent)

At least 23 hours of project management education completed by exam time
PMI offers a
Project Management Basics online course
as an alternative to the project management education requirement. 
Expect to spend one to three months preparing for the CAPM exam.
Udemy's CAPM Exam Prep seminar
can help. It includes on-demand video, downloadable resources, and more to get you ready for exam day.
The CAPM exam fee is $225 for PMI members and $300 for non-members. Students can take advantage of
discounts
for memberships and the CAPM exam fee. 
Find out all the benefits you can reap from the CAPM certification:
How CAPM Certification Can Help You
PMP Exam
The PMP exam tests individuals on practical applications of best practices of project management. 
The exam for PMP certification has 180 multiple choice questions, with just under four hours (three hours and 50 minutes) to finish. Since the exam is longer, test takers get two 10-minute breaks.
To take the PMP exam, make sure you meet one of two sets of criteria:
Four-year degree

36 months leading projects

35 hours of project management education/training or CAPM Certification
OR
Secondary degree (high school diploma, associate's degree, or the global equivalent)

60 months leading projects

35 hours of project management education/training or CAPM Certification
Preparation for the PMP exam
takes 2-3 months, so it requires a bit longer of a time commitment compared to CAPM exam prep. Udemy also offers a
PMP Exam Prep seminar
complete with assignments, practice tests, and other materials.
The PMP exam fee is $405 for PMI members and $555 for non-members. 
For more details on the pathway to PMP, check out
How to Become a Project Management Professional (PMP)
Which Certification is Right For You?
These certifications demonstrate to employers that you have the practical knowledge, insights, and professional expertise to meet increasingly complex project management roles. Earning the CAPM and then the PMP is a logical pathway to progress your project management career.
Depending on your current needs and priorities, one or the other PM certification is sure to get you where you want to be in your project management career.
The certification that is right for you depends on a few key factors:
Career stage

Budget

Timeframe
The CAPM is for entry-level project management professionals with 0-3 years of experience. Since it requires only a secondary degree, college students can get a head start on this certification well before graduation. 
If you have at least three years of experience and some formal education in the project management profession, the PMP certification is for you. 
Read next:
Best Project Management Certifications