Zoho Projects is an online project management software that enables users to plan projects, track progress, and collaborate with other team members. As part of the Zoho suite of applications, it easily integrates with the other online Zoho apps that allow businesses to scale and adapt to grow quickly. Projects was the second product of the company after its CRM. Since being founded in 1996, Zoho now has offices in several countries, with a global headquarters based in Chennai, India.
The Top 10 Tutorials
Zoho Projects is a product used by companies of all sizes all over the world, available in more than a dozen languages. Many of its users come from the Marketing and Advertising industry, manufacturing, and IT, among others. It has solutions for construction firms, software development, education, testing, real estate, and consulting services. Here are the top 10 Zoho Projects guides, getting started videos, and other help references in how to use the software.
1. Zoho Projects Help Videos

Zoho has a dedicated page of Help Videos to help you get started and progress to learn more of Projects features. It is divided into 4 sets, with the first one covering the basics of how to get started. The other more advanced help videos cover Tasks and Milestones, Timesheet and Invoice, and finally, the basics of Tracking Issues.
2. Getting Started with Zoho Projects 2018 Webinar

This YouTube video tutorial is made by Avinash Varman in January 2018. It is a comprehensive tutorial that lasts about 52 minutes. It has been viewed by more than 10,300 people. It discusses the basics, how to get started, and how to get your project management processes in place with the help of the PM tool.
3. Zoho Projects Tips and Tricks

Together with the Zoho Projects Help Videos, the company also provides a dedicated page of Tips and Tricks in using the software. It is accessible by clicking the tab beside the Help Videos. It contains about two dozens of topics, which range from creating a budget to manage project costs, using the blueprint feature to customize status workflows, how to identify the critical path in a project schedule, and many more. By clicking the Learn more link, you are transferred to a page with more details.
4. Zoho Projects Consultants and Training

Techloyce is a training and consultancy services provider for those interested to learn how to use Zoho Projects to improve their business process. They are present in 5 countries: UK, US, Malaysia, Canada, and Australia. Aside from Zoho Projects, they also offer training in other applications such as SugarCRM, Odoo, Hubspot, and more.
5. Zoho Projects Getting Started Guide

Zoho Projects has an online user guide that includes topics on getting started, as well as its other pages and features. In the Getting Started section, it includes a video of a quick walk-through of what the PM tool is and what it can do. The section also lists the other features, how to sign up, and how to create your portal.
6. Project Management using Zoho Projects

Online Mastery is a web site created by Steve Woody offering online consulting services. He also created a YouTube video of how he uses Zoho Projects for his project management needs. The video was published on December 2018 and is about 20 minutes in length. It has been seen by more than 10,200 viewers since.
7. Zoho Projects Webinar

Zoho offers live webinars for getting started with Projects. It recently held one on October 9, 2019, for India and Asia Pacific region. Users who are interested may have to check the site regularly to know the schedule of a webinar depending on their location. In case they just missed it, they can also look for a recorded webinar and watch it for free. They may need to register their email in order to watch the recorded webinar.
8. Zoho Projects: An In-depth

Time Doctor is a time tracking and productivity monitoring software. It featured an in-depth review of Zoho Projects in its blog that covers the features and benefits of using the PM tool. Aside from describing the features, it also details its capabilities and where to best use them for a given scenario. It also discussed its pricing plans and some possible alternative software.
9. Zoho Projects PM Introduction

This short YouTube video by Challis Hackley discusses how she uses Zoho Projects for her project management requirements. She goes over how to access the software, the pages that appear, how to navigate, and other actions using the free plan. The video was published on April 2017 and was seen by more than 16,700 viewers.
10. Zoho Projects Guide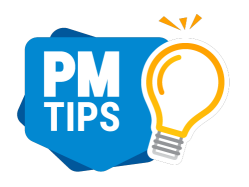 PM Tips is a site dedicated to project management topics, with articles, software reviews, and interviews with experts in the PM field. It recently featured a review of Zoho Projects last August 2019. The article covered the features of the software, such as its tools for task management, issue management, time tracking, and others. The article is complete with screenshots and other information such as the usual industries where its customers belong to.
Conclusion
Zoho Projects is an online tool that has a number of features especially for project planning, scheduling, time tracking, task management, and issue tracking. With these integrated features also come built-in communication tools that allow for easy collaboration as well as quick integration with both Zoho and non-Zoho apps. It has an affordable price, with different plans, and works across devices and platforms.
Featured Partners: Project Management Software
If you're interested in learning more about top rated project management software, the editors at Project-Management.com actively recommend the following: