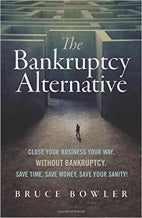 The Bankruptcy Alternative
: Close Your Business Your Way, Without Bankruptcy is a guide for business owners who may be facing the decision to close their business. The author who made a similar decision wrote his story and a detailed guide to help others. The book contains some discussions about business in general, about market conditions, and options available regarding company closure. It has detailed steps that the reader can follow to go through a self-managed liquidation process, including the selling of assets and payment of debts. The book also teaches how storyboarding can be used as a business management tool at these particular times.
Book Details
The paperback book measures about 5.5 in. wide, 0.4 in. thick, and 8.5 in. long. Shipping weight is about 9.9 ounces. It has 172 pages divided into an Introduction, 19 chapters, an epilogue, and an appendix about the Storyboard. Aside from paperback, it is also available in hardcover and Kindle formats. This is the first edition published in September 2017 in the English language by Bowler Enterprises, Inc. ISBN-10: 0998632813; ISBN-13: 978-0998632810
Price
$16.85 for the paperback edition, $25.14 for the hardcover edition, and $7.50 for the Kindle edition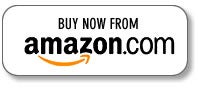 Target Audience
The Bankruptcy Alternative is for entrepreneurs and business owners who always face the reality of closing down their business for any reason. It is also a good reference material for those studying business management, in particular, bankruptcy and alternatives.
What Customers Say
An Amazon customer described the book as useful for those who are trying to close down their business as well as those who are avoiding bankruptcy. The customer recommends it not only because of the information and detailed instruction it contains, but also because of the story of hope and resilience that reflects the journey and decisions of the author.
Content, Approach, Style
Content
:
The Bankruptcy Alternative
contains a short introduction, 19 chapters, and an epilogue about the story of the author who made a decision to start a business that remained unprofitable after 9 years. Thereafter, he decided that closing it is the best business decision. The chapters are arranged in how he was able to close down the business without going into bankruptcy, using principles and the storyboarding rule as a business management tool.
Approach/Tone
: The author was able to narrate his story and also give detailed instructions that readers can learn from. He was able to share lessons learned about his personal story and also provide guidance to readers who can use these lessons.
Style
: The narrative as a whole is a good read. The chapters are usually chronologically arranged and therefore, easy to follow. The paragraphs are short, and the language can be understood by all levels of readers. Some business and financial terms are used, but are also explained. Important words are in bold characters, especially in the discussion of the storyboarding tool in the appendix.
Why Buy the Book
The Bankruptcy Alternative is a unique business book that deals with principles and tools in how to close down a business. Many books have been written in how to start up a business properly, but it is rare to find one that discuss useful options in how to close down. Sometimes, for an entrepreneur, the best option is to close down, because it is a fact that not all ventures will be successful. The book also gives readers the guidance and encouragement when facing this particular period.
Author
Bruce Bowler
is the founder and president of Bowler Enterprises, a custom apparel manufacturing company. Bruce received his Bachelor in Science degree in business administration, building industry and real estate, at the University of Denver. He graduated cum laude. He joined his father's mortgage banking company and had a 40-year career in the industry. During that career, he worked in various financial institutions. He also became an official of the National Hot Rod Association, wrote a manager's Operation's Guide, and competed semi-professionally in drag racing. During these times, he started Phoenix Custom Apparel, which he closed down in 2009.
$16.85 for the paperback edition, $25.14 for the hardcover edition, and $7.50 for the Kindle edition