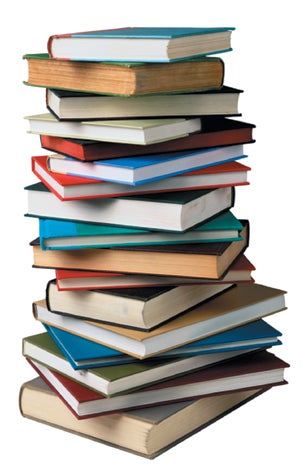 Today's global business environment presents a mix of challenges and opportunities. For a company to gain an edge in this highly competitive environment, it must have the ability to align projects with its business goals and deliver these projects on schedule and on budget. And while scheduling and communication will always be core competencies, the discipline of project management is constantly evolving. From lean startup to market-making enterprise, to successfully perform and grow in the role, project managers should have the right project management books within reach at all times.
Table of Contents
10 Best Project Management Books
Project managers play a crucial role in every organization. Senior executives and team members alike depend on the organizational skills, analytical mind, and interpersonal abilities of a project manager to lead the project team and help the company navigate complex projects.
For project managers to effectively take this complex assignment, they need to have a comprehensive understanding of their role and their goal. Project management books allow the sharing of knowledge, wisdom, and experience of other project professionals. Readers are able to update their understanding of project management fundamentals as well as learn new principles and skills to be better equipped to face challenges.
Here are the top business project management books selected based on rankings, relevance, and reviews. We also chose the latest edition of the book if available.
A Guide to the Project Management Body of Knowledge
A Guide to the Project Management Body of Knowledge or PMBOK Guide is now on its seventh edition. Published by Project Management Institute, the leading professional project management association, the latest Guide also comes with The Standard for Project Management in the same book. The latest edition reflects the evolution of project management and includes 12 project management (PM) principles structured around eight project performance domains.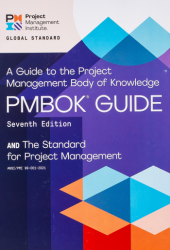 The PMBOK Guide Seventh Edition was published in August 2021. The Standard for Project Management includes three major chapters, while the Guide includes four chapters, complete with tables and figures, for a total of 250 pages.
Project Management Absolute Beginner's Guide 5th Edition
The Project Management Absolute Beginner's Guide Fifth Edition is for any professional who wants a simple and practical introduction to modern project management. It prepares anyone to learn about and be familiar with common project management tasks, such as budgeting, scheduling, managing teams, closing projects, and learning from experience.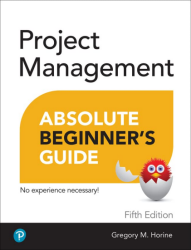 Published in March 2022, author Gregory M. Horine, a certified project management professional, scrum master, and Six Sigma Green Belt, included in his book's 464 pages some updated insights regarding Agile project management approaches, security and privacy policies, leading remote and virtual teams, MS Project, and Project Management Institute standards. The book includes a bonus chapter on how to prepare for the new PMP certification.
Harvard Business Review Project Management Handbook
HBR Project Management Handbook: How to Launch, Lead, and Sponsor Successful Projects is for project managers and leaders living in today's project economy. It is a comprehensive guide that presents a new and simple project framework that breaks down any project into building blocks. It is also packed with original concepts and exclusive case studies from both the public and private sectors.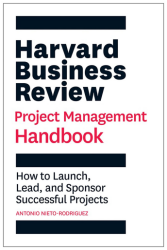 Author Antonio Nieto-Rodriguez is a project management expert, practitioner, and consultant who teaches strategy and implementation to senior leaders. The HBR Handbook was published in October 2021. Divided into four parts, it has 12 chapters and 352 pages that discuss project fundamentals, a new framework, project competencies, and the role of projects for a better future. The Handbook won the 2022 PMI Project Management Literature Award.
Strategic Project Management Made Simple 2nd Edition
Strategic Project Management Made Simple: Solution Tools for Leaders and Teams is for any project manager looking for step-by-step guidance on project design and action initiatives. It discusses the need for systems thinking and presents a logical framework approach to help solve challenging problems. Project managers can learn a new approach to improve how they plan for project requirements, drive alignment, and execute projects in the organization.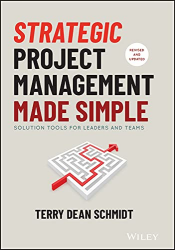 Terry Schmidt is a certified PMP and the fourth person to receive the distinguished Strategic Planning Professional certification from the ASP. The updated and revised second edition was published in May 2021 and includes 256 pages. It expanded a section on how to turn ideas, problems, and opportunities into projects. It also added a new chapter for achieving project excellence and included new case studies to help businesses meet changing needs with the delivery of a successful project.
The Fast Forward MBA in Project Management 6th Edition
The latest edition of Fast Forward MBA's project management handbook continues to give project managers ideas and wisdom delivered in short segments. This book is for the beginner and the experienced project manager alike in need of practical, easy-to-use, yet thorough answers to address common management issues. It includes brief descriptions of concepts, tips, and case studies that highlight effective project management methods, tools, and techniques.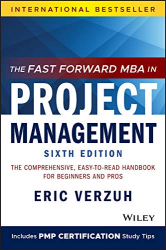 Author Eric Verzuh, PMP, is the founder of a project management consultancy company and a founding board member of the Project Management Training Alliance. The sixth edition of Fast Forward was published in January 2021. It includes new chapters that discuss project quality, digital project management, prioritizing leadership, and current practices in change management. With 544 pages, it also has sample test questions and tips for the current PMP exam.
Doing Agile Right
Doing Agile Right: Transformation Without Chaos is for companies and teams who are trying to make the transition to agile project management or are trying to sustain what they have started. The authors discuss how Agile, if fully and correctly understood and implemented, can empower teams, make jobs more rewarding, and accelerate innovation. The book also dispels myths and misconceptions that Agile can reshape an organization instantly or can be used for all types of work.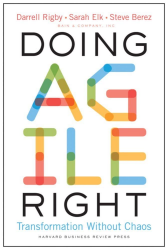 Thought leaders Darrell Rigby, Sarah Elk, and Steve Berez explain that the key to the right implementation of Agile is balance. Published in May 2020, the book has 256 pages divided into eight chapters that cover topics such as how Agile really works; Agile planning, budgeting, and reviewing; and Agile processes and technology.
Project Management for the Unofficial Project Manager
Some PM books create a lasting blueprint that keeps them relevant for many years. This is the case for Project Management for the Unofficial Project Manager by Kory Kogon, Suzette Blakemore, and James Wood. In today's project-centric workplace, this book offers employees not formally trained in managing projects some practical insights, so they can effectively navigate the project management process.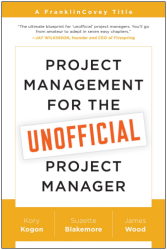 Published in 2015, it still ranks in Amazon's top 10 category of business project management books. It introduces readers to the world of unofficial project management and what constitutes project success, as well as provides a thorough discussion of the five stages of the project life cycle. The book also contains real-life anecdotes, memorable proverbs, and end-of-chapter reviews.
Scrum: The Art of Doing Twice the Work in Half the Time
Before the Agile Manifesto of 2001, some project managers were already trying out scrum to help teams and companies get things done more effectively. Scrum is the second Agile book in this list of recommended PM books. It details this ground-breaking method that has helped companies achieve high productivity.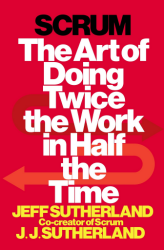 Author Jeff Sutherland presents the origins of scrum, his journey with many companies that implemented scrum, and the goals these organizations achieved. It was published in 2014 and contains 256 pages of engaging stories and real-world examples. Readers get to know about a project management method they can use for a wide range of work problems, from software development and product design to patient interaction and wedding planning.
Project Management Lite
Project Management Lite: Just Enough to Get the Job Done, Nothing More is ideal for non-project managers working in a project or interacting with a project team. It is a plain-English guide that shows readers how to adapt to the project environment easily with its step-by-step guide to project management. Professionals who find themselves suddenly in charge of a project will now have a handy reference that includes simple worksheets and checklists.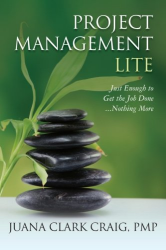 Juana Clark Craig, PMP, has over 25 years of project management experience. Her book was published in 2012 and includes 138 pages divided in six sections. It starts with an overview of what Project Management Lite is about, where to start, and the different steps to get the work done. Anyone from a different discipline who needs to get through one project or looking to learn project management skills can begin with this easy-to-use book.
Making Things Happen
Making Things Happen: Mastering Project Management is different from the other project management books on this list. It is a collection of essays that shares complex concepts and challenges together with practical advice. Both technical and non-technical readers get to know what it takes to get through a large software engineering project. Instead of specific methods, it focuses on philosophy and strategy to help project managers and leaders define, lead, and manage projects.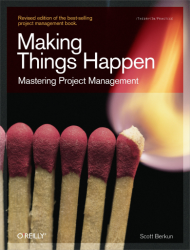 Author Scott Berkun worked with Microsoft as a program manager and now focuses on writing, teaching, and speaking. Making Things Happen was published in 2008 but has consistently remain in several of Amazon's top 100 book categories. Its 408 pages deliver content in three parts: Plans, Skills, and Management. The essays cover different topics including project schedules, communication and relationships, and leadership and trust.
Time to Update your Project Management Library?
This list is just a starting point to help the project professional build a comprehensive library of project management references. Having a copy of the latest PMBOK Guide reference is always a wise choice. For starting non-PM professionals, the Project Management Lite is a fast way to hit the ground running.
Students and young professionals may prefer the HBR Project Management Handbook, while experienced project managers may find Scott Berkun's style of writing better. Whatever the preference or circumstance, any of these project management books may help to inform, inspire, or introduce a business professional to the benefits and advantages of project management.
The Right Project Management Software Can Help
While reading project management books about the best PM practices is essential, it's also important to note that new and experienced project managers alike should invest in project management software. PM tools also help managers walk through the entire project process and gain an overhead view of each projects.