Overview Presentation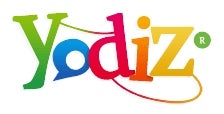 Yodiz is an online agile project management software for agile development and issue tracking. Teams are able to develop software, products and apps efficiently with the help of a visual, interactive, and responsive tool. It provides simplified planning and painless tracking, while allowing users to gain smarter insights. As a complete Scrum tool, it has issue and bug tracking, a Kanban task board, and epics management features. It is an affordable online solution that provides the big picture in terms of progress tracking, giving all users, from developers to executives the needed visibility for true agility.
Features, Benefits, Strengths
Visual Issue Tracker 'Äì Yodiz can be used as a simple task tracking and management application. It has customizable workflow that allows users to define the workflow that fits their team's needs. They can easily control the look and feel of columns, widgets, stories, and the board. It offers extensive reporting capabilities, with multiple unique graphs that can be valuable to business and project management teams. For example, it can generate reports on issue trends, epic backlogs, completion progress, and aggregated estimates and effort spent, among others. Email integration also allows users to send email to project-specific inboxes to get issues created without having to leave their inbox. They can control who can access the inbox address with a customizable white list.
Agile Management Tool – The agile project management software has smart analytics to provide instant visibility on the complexity, size, and trend of the backlog. Epics management allows users to define key functionalities and feature priority for the right project focus. In the planning board, they can view multiple project data side by side, keep track of sprint sizes, and enable swimlanes to view stories by epic, release, size, and more. It is flexible enough to support scrum and scrumban. Burndown tracking, story allocation, and other analytics improve visibility. Users can plan, track, and visualize issues and user stories separately. Bulk updates and a powerful search help save time. With release management feature, they can easily plan, track, and manage releases , seeing which sprints are linked to the release, and how each sprint helps achieve the best release management experience.
Mobile Apps, Browser Add-ons, and Integration – Yodiz native apps are available for Android, iPhone, and iPad devices. With Chrome and Firefox browser extensions, users can easily take a screenshot, annotate, and send directly to the agile PM software. It integrates with many third-party applications such as Assembla, Attlasian Stash, Bit Bucket, Box, Dropbox, Freshdesk, GitHub, Google Drive, Happy Fox, Jenkins, Mercurial, Microsoft Team Foundation, Slack, Zendesk, and more.

Pricing
Yodiz offers a free plan for up to 3 users with unlimited projects. The Issue Tracker is priced at $3 per user per month, and includes features such as the issue board, dashboard and reports, timesheet, and custom fields, as well as apps and integrations for free. The Agile Tool is priced at $5 per user per month, and includes a complete agile solution and priority support. A self-hosted plan is also available, including all cloud features, premium support and a dedicated account manager. All plans start with 30 days trial for unlimited users, and they can downgrade or upgrade at any time.

Social Network Presence
Target Market
Yodiz is an ideal tool for small to medium size teams that require a fully loaded yet simple interface to manage their issue tracking needs. However, with unlimited projects and flexible features, it scales to fit a variety of business needs, no matter how big or small a company is. Software, product, and app development companies will find great value in utilizing this agile solution.
Supported Language
English
Some of their Clients
Clients include Marc Jacobs, VodafoneZiggo, Associated Press, and Deloitte.

Testimonials
Regis Litre stated that he would recommend Yodiz to any company starting an agile journey because it offers all the functionalities needed to support Scrum artifacts. He and his team would rate their experience with it as Very Happy. Dawit Lessanu stated that the agile project management software helped their company streamline its workflow and increase its overall efficiency. They now have a much greater degree of visibility into their team's progress.
Why Yodiz
Yodiz is trusted by over 1000+ customers, which it has helped provide a centralized environment to manage teams and their work, whether co-located or spread out in locations across several continents. Teams deliver precise features to clients, due to a better ability to estimate and calibrate.
Company Info
Yodiz is a product/service of VizTrend oy, a software development and IT services company based in Espoo, Finland. It was founded in 2009 by Shakeel Tabassam and Asif Raza. Mr. Raza also serves as head of business development. Both founders are experienced project managers, with strong background in agile methodology, as well as solid mobile industry experience. They aim to help teams become better organized, empowered and productive. Yodiz project management solution is completely driven by customer feedback.

---
Explore Additional Project Management Resources
Learn more about project management by exploring the following project management software reviews & project management software comparisons including Monday.com vs Jira, Monday.com software review, Aha! Software or Agile vs Waterfall.
Featured Partners: Project Management Software