Productivity apps and software are designed to help individuals and businesses become more efficient and effective in their work, keeping them organized and productive on a day-to-day basis. The best of these tools are specifically developed to streamline tasks, automate processes, and enhance collaboration among team members.
We evaluated 20 tools and narrowed our list to the six best productivity apps.
Features Partners: Task Management Software
Google Calendar: Best All-Around Calendar App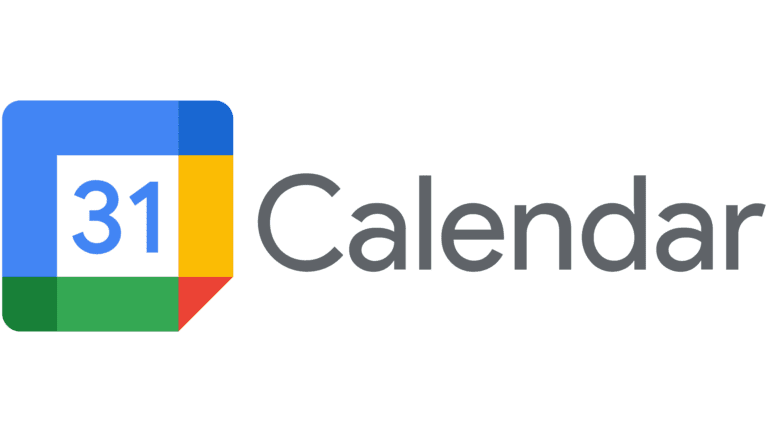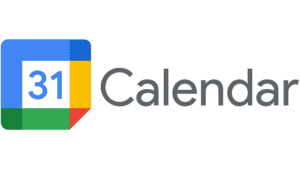 Google Calendar is a highly efficient and user-friendly tool that has become an essential part of many people's lives. 
One of the reasons Google Calendar is great is its seamless integration with other Google products, such as Gmail and Google Drive. This integration allows users to easily schedule and manage their events and appointments, while also having access to important documents and emails related to those events.
Many productivity apps also integrate with Google Calendar, making it a powerful all-around calendar that consolidates all important commitments.
Google Calendar allows you to manage multiple calendars in one place.
Key Features
Free To Use Across All Platforms
Google Calendar is completely free to use which makes it easy to get into for anyone who wants to add structure to their scheduling needs. Furthermore, the compatibility of Google Calendar across all platforms ensures that it can be accessed and utilized seamlessly from any device – be it a computer, smartphone, or tablet. This level of accessibility eliminates any barriers to entry and allows users to effortlessly integrate the tool into their daily routines.
Whether it's creating events, setting reminders, or organizing meetings, Google Calendar provides a user-friendly interface that simplifies the process and maximizes productivity.
Allows Meeting Invites
Google Calendar is an invaluable tool for professionals and individuals who need to stay organized and manage their time efficiently because of its ability to send meeting invites to others, which greatly simplifies the process of scheduling and coordinating meetings.
By simply adding the relevant details, such as the date, time, and location, users can invite others to attend a meeting or event with just a few clicks. This not only ensures that all participants have the necessary information at their fingertips, but also eliminates the need for back-and-forth emails or phone calls to confirm availability for meetings or shared commitments.
Google Meet Integration
Google Calendar integrates with Google Meet, offering a seamless solution for scheduling and hosting online meetings. With this integration, users get an online venue for their scheduled meetings instantly.
By simply creating an event in Google Calendar, users can now automatically generate a Google Meet link that participants can use to join the meeting. This integration eliminates the need for separate meeting links or applications, making it more convenient and efficient for users to connect and collaborate online.
Intuitive And Customizable Interface
Google Calendar is known for its user-friendly and intuitive interface, making it easy for users to navigate and manage their schedules. The platform offers a high level of customization, allowing users to personalize their experience. With the ability to add multiple calendars, users can easily organize and separate different aspects of their lives, such as work, personal, or social events. The visibility management feature ensures that users have control over who can see their calendars, providing privacy and flexibility. Additionally, the drag-and-drop interface allows for seamless scheduling and rearranging of events. Users can also adjust colors and other parameters to suit their preferences and make the calendar more visually appealing. Overall, Google Calendar offers a comprehensive and customizable platform for effective time management.
Integrates Across Other Productivity Tools
Google Calendar is a powerful productivity tool that offers seamless integration with a wide range of other applications and tools. This integration allows users to consolidate their schedules and tasks into one central location, making it easier to manage and stay organized.
By using Google Calendar as a single source of truth for your schedule, you can ensure that all your appointments, meetings, and deadlines are in one place.
Additionally, Google Calendar's ability to sync information to and from other productivity tools enables users to streamline their workflow and eliminate the need for manual data entry. Whether it's syncing events from your preferred project management software or importing tasks from a to-do list app, Google Calendar's integrations make it a versatile tool for productivity enhancement.
Pros & Cons
Pros
Cons
•Free and easy to use

•Available across all platforms

•Integrates with Google Meet for video meetings

•Integrates smoothly with many productivity and project management software

•Syncs between several devices

•Can manage multiple calendars
•Best used with other task management and note-taking tools instead of its native integrations, Google Tasks and Google Keep, which some users find to be less intuitive than other options.

•Using Google Calendar without upgrading to a paid Google Workspace only allows up to 100 participants in video meetings
Why We Chose Google Calendar
With its user-friendly interface and seamless integration with other Google services, it has become an essential tool for individuals and businesses alike. It syncs across multiple devices which ensures that users can stay organized and productive even when they're on the go. Moreover, the calendar also allows users to share their schedules with others, making it a valuable tool for collaborative work environments.
Google Calendar also offers a range of productivity-enhancing features that help users make the most of their time, such as reminders and integrations with several productivity tools.
Whether you're managing your personal schedule or coordinating with a team, Google Calendar is the go-to choice for staying on top of your commitments.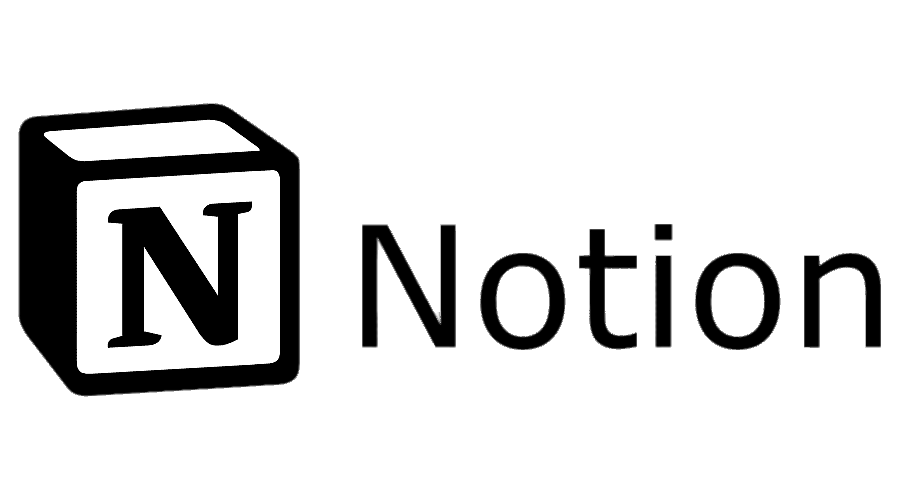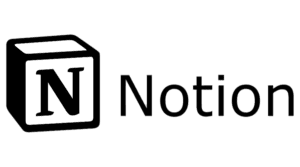 Notion: Best for Versatility
Notion is a great productivity tool for several reasons. First and foremost, it offers a highly customizable workspace that allows users to organize and structure their tasks and projects in a way that suits their individual needs. This flexibility ensures that users can create a workflow that aligns with their unique working style. 
Additionally, Notion integrates various features such as note-taking, task management, and database functionalities into a single platform, eliminating the need for multiple tools. This consolidation of tools streamlines the productivity process and saves users time and effort. Moreover, Notion's collaborative features, such as tagging and comments, enable teams to work together seamlessly, facilitating effective communication and collaboration. Overall, Notion's versatility, integration, and collaborative capabilities make it an excellent productivity tool for individuals and teams alike.
Notion lets you structure pages through blocks which can contain different types of information. This makes Notion highly customizable and versatile.
Key Features
Highly Customizable And Versatile
Notion provides the ability to tailor it to your specific needs and preferences, making it an excellent choice for individuals from all walks of life. Whether you are looking to create to-do lists, keep a journal, design interactive dashboards, or curate mood boards, Notion has got you covered. Its flexibility allows you to adapt the tool to fit any task or project, providing a seamless and efficient workflow. This adaptability makes Notion a valuable asset for professionals, students, and anyone seeking to enhance their productivity and organization.
Visually Appealing And Inspiring Interface
An undeniable reason why Notion is a remarkable productivity tool is due to its visually appealing and inspiring design. The software offers a wide range of formatting options, ensuring that users can create documents that are visually pleasing. Regardless of the chosen formatting, the end result always looks sleek and aesthetic. This attention to design detail is one of the main reasons why Notion has gained such a large and active online community.
The platform provides a zen-like space, which fosters deep thought, creativity, and precise planning. Whether users are brainstorming ideas, organizing their tasks, or outlining their goals, Notion offers an environment that encourages focus and productivity.
Large Community And Templates
One of the key advantages of using Notion is its large and active community. This community has contributed to the creation and sharing of a vast number of online templates, making it easy for users to find templates for various purposes.
Whether you need a template for project management, note-taking, task tracking, or even goal setting, you can find a suitable template in Notion. The availability of these templates saves users time and effort in creating their own templates from scratch, allowing them to focus on their actual tasks and goals.
Collaborative Capabilities
While it's already established that Notion is great for personal productivity, it's also great because of its ability to facilitate collaboration. Users can easily share their pages with others, tag other team members, and comment on items in their pages, allowing for seamless teamwork and project management.
This feature is particularly valuable for businesses and teams working on complex projects, as it enables real-time collaboration and the ability to track progress and make updates together.
Additionally, Notion's sharing capabilities extend beyond professional use. It can also be a valuable tool for managing personal matters such as households and hobbies. Users can create shared pages for household chores, shopping lists, or even plan family vacations together.
This makes Notion a versatile tool that can be utilized in various aspects of life, both personal and professional.
Available Across All Platforms
Notion is a highly versatile tool that offers seamless programs and applications across various platforms. With its availability on Web, PC, Mac, iOS, and Android, users can access and use Notion on any device of their choice.
This multi-platform compatibility ensures that users can stay productive and connected regardless of their preferred operating system. Even in its free tier, Notion provides a consistent user experience across all platforms, allowing users to seamlessly transition between devices without any limitations.
Free And Powerful For Individual Use
The free tier of Notion offers a robust set of features that are more than enough for personal use. Users can create unlimited notes, documents, and task lists, and even collaborate with others on shared projects with up to 10 guests.
This level of functionality is highly sustainable, as it provides individuals with all the tools they need to stay organized and productive without having to pay for a premium subscription.
Pros & Cons
Pros
Cons
•Easy to start with

•Buildable interface

•Highly versatile and customizable

•Syncs between several devices

•Free subscription is powerful enough to support projects and productivity for individuals or small teams
•Lack of structure, which may not appeal to everybody

•Learning curve to maximize the features

•Tedious to integrate with Google Calendar


Why We Chose Notion
Notion has become a popular choice for professionals looking to organize their lives and increase productivity because it provides a powerful set of tools and features that make it easy to stay organized and focused. With its ability to create and customize databases, task lists, calendars, and more, Notion offers a comprehensive solution for managing all aspects of one's life. Whether it's keeping track of work projects, personal goals, or household tasks, Notion allows users to streamline their efforts and stay on top of their commitments.


ClickUp: Most Feature-Rich Productivity Tool
ClickUp offers a wide range of features that help individuals and teams stay organized and manage their tasks efficiently. From creating to-do lists and setting deadlines to tracking progress and collaborating with team members, ClickUp provides a comprehensive solution for streamlining workflows. It also offers several features that can be scaled for more complex projects, such as Gantt charts, Kanban boards, calendars, timelines, time trackers, documentation, and integrations with over 1000 tools such as Google Drive, Slack, and Trello.
Moreover, ClickUp is highly customizable, allowing users to tailor the tool to their specific needs and preferences.
ClickUp is a powerful productivity tool that lets you organize all your tasks and projects in one place.
Key Features
Versatile Custom Fields
One of the standout features of ClickUp as a productivity tool is its versatile custom fields. These custom fields allow users to add and organize different types of information within their lists. Whether it's a date, a dropdown menu, a text field, a number field, a formula field, or even a checkbox, ClickUp's custom fields can be customized to fit any of your needs.
Many Available Views
Whether you prefer a traditional list layout, a structured table, or a birds-eye-view calendar, ClickUp has got you covered. Additionally, for those who require a more technical and detailed approach to project management, the platform also provides a Gantt chart option.
This wide range of viewing options makes ClickUp suitable for both personal and professional use. Whether you're planning your daily tasks or coordinating complex projects, ClickUp's adaptable interface ensures that you can tailor the platform to match your specific needs and preferences.
Home Screen Feature
One of the features that make ClickUp great for productivity is its Home feature. This feature allows users to have a comprehensive view of their tasks, schedule, and priorities in a single glance.
The Home feature prominently displays the user's calendar, ensuring that they are always aware of their upcoming appointments and deadlines. Additionally, it showcases the user's priority tasks, enabling them to focus on the most important responsibilities first.
Available Across All Platforms
ClickUp is available across all platforms. Whether you are using a desktop computer, laptop, tablet, or smartphone, ClickUp can be accessed effortlessly. This level of accessibility allows users to stay organized and productive no matter where they are or what device they are using.
Integrates With Google Calendar (Among Others)
ClickUp seamlessly integrates with Google Calendar, among other widely-used productivity tools. This integration allows users to effortlessly synchronize their tasks, deadlines, and events from ClickUp to Google Calendar, ensuring that all important dates and commitments are in one place. This feature not only saves time by eliminating the need to manually transfer information between platforms but also enhances productivity by providing a comprehensive overview of all tasks and appointments.
Furthermore, ClickUp's integration with other popular productivity tools offers users a centralized hub for managing their workflow, eliminating the need to switch between multiple applications and increasing efficiency.
Document Feature For Wikis
ClickUp is a versatile task management tool that offers more than just the ability to track and manage tasks. Its document feature allows its users to create and store documents within ClickUp, making it capable of storing notes and ideas in an organized manner as well.
Whether it's meeting notes, project plans, or detailed instructions, ClickUp's document feature provides a central location for all essential documents.
Pros & Cons
Pros
Cons
•Full-featured and versatile custom fields

•Syncs with Google Calendar and other software

•So many features for the price
•Can be slow when in use

•The interface is not that intuitive and can use a makeover

•Does not allow users to easily switch between multiple accounts

•Mobile app is not user-friendly

•Limited use of custom fields and automation in the free tier
---
---
Why We Chose ClickUp
Whether you are an individual looking to stay organized in your personal life or a business seeking efficient project management solutions, ClickUp has you covered. With its customizable options, ClickUp allows users to adapt the platform to their specific needs and preferences.
For personal productivity, ClickUp users can create to-do lists, set deadlines, and receive notifications to stay on top of their tasks and achieve their personal goals. With a variety of view options, including list, board, and calendar views, users can organize their tasks in a way that works best for them. ClickUp also provides integrations with popular productivity tools like Google Calendar and Slack, making it seamless to manage personal tasks alongside other tools and applications.
While many of ClickUp's features may be over-the-top for productivity purposes, it makes the software scalable for project management and more complex endeavors.


Asana: Best Plug-And-Play All-Around Productivity Tool
Asana enables teams to collaborate efficiently and individuals to stay on top of their tasks. It allows you to create projects, assign tasks to team members, set deadlines, and track progress in real time. It's very well-structured and it allows you to grasp its functionalities quickly and navigate through its features. With Asana, you can effortlessly build your own system and start managing your tasks and projects effectively.
---
---
Moreover, Asana is a versatile tool that can be scaled from personal projects to larger business operations, making it suitable for individuals, teams, and organizations of all sizes.
Asana's clean look and powerful features are optimized for focus and productivity.
Key Features
Great Design And Smooth Functionality
Asana has a clean and intuitive interface that ensures that users can easily navigate and utilize its features without any confusion. The visual layout is thoughtfully designed and the color scheme and typography used makes it visually appealing, and enhances the overall user experience.
Asana's user-friendly nature ensures that even non-technical users can easily adopt and navigate the tool, making it accessible to individuals across various industries and roles.
Progress And Goal Tracking
One of the standout features of Asana is its progress and goal tracking capabilities. With this tool, users can easily set goals, assign tasks, and track the progress of projects in real-time. This allows professionals (and even teams) to stay on track and ensure that deadlines are met.
The ability to monitor projects and track goals promotes accountability and can provide valuable insights and motivation for performance.
Clean And Efficient Structure
In relation to Asana's intuitive design and appealing interface, it provides an efficient structure that eliminates confusion. It provides its users with a clear view of all ongoing projects and their respective deadlines, ensuring that nothing falls through the cracks. This streamlined structure promotes clarity in priorities and dependencies across all areas of your work or your life.
Syncs With Google Calendar
Asana allows its users to sync information with Google Calendar, which organizes their tasks and deadlines seamlessly. This integration is particularly beneficial for those who rely heavily on their Google Calendar to manage their time effectively.
By syncing Asana with Google Calendar, users can see all their tasks and deadlines in one place, making it easier to prioritize and allocate time accordingly. This integration not only saves time but also ensures that important tasks are not overlooked or forgotten.
Available Across All Devices
Asana syncs seamlessly across all devices so users can access their tasks, projects, and deadlines from anywhere, whether they are working on their laptop, tablet, or smartphone. The synchronization ensures that no matter which device a user is using, they can stay up to date with their work and collaborate with their team members effortlessly.
This level of connectivity and accessibility makes Asana a valuable tool for professionals who are constantly on the go and need a reliable platform to manage their tasks efficiently.
Pros & Cons
Pros
Cons
•Great design

•Easy to use

•Syncs with Google Calendar and other software

•User-friendly mobile app

•Visual project management features available

•Syncs between several devices
•Limited custom fields

•Priced generally higher than competitors

•No note-taking functionality

---
Read more: Read our review of Asana
---
Why We Chose Asana
Asana is undeniably a powerful tool for enhancing individual or team productivity. With its intuitive interface and robust features, it simplifies task management and collaboration, making it easier for individuals and teams to stay organized and focused on their goals.
Moreover, Asana provides a clear overview of all ongoing projects and tasks, enabling teams to coordinate their efforts seamlessly. The platform allows for easy communication and sharing of relevant documents, ensuring that everyone has access to the information they need to complete their tasks successfully.


Todoist: Best Minimalist But Powerful Task Manager
Todoist is a fantastic productivity tool that has gained popularity among individuals and teams alike because of its simplicity and ease of use. The user interface is clean and intuitive, allowing users to quickly create and organize tasks. Additionally, Todoist offers powerful collaboration features, allowing team members to share tasks, assign deadlines, and communicate easily. With its ability to integrate with other apps and services, Todoist becomes an all-in-one productivity hub for individuals and teams. Overall, Todoist is a must-have tool for anyone looking to stay organized and boost their productivity.
Todoist is a sleek task management app with collaboration features.
Key Features
Minimalist And Inspiring Interface
The design of Todoist is clean and uncluttered, allowing users to focus on their tasks without any distractions. This simplicity not only enhances the user experience but also promotes a sense of calm and clarity, making it easier for individuals to stay organized and productive.
Natural Language Input
One of the things users love most about Todoist is its natural language input. This feature allows users to simply type their tasks or reminders in plain English, and Todoist will automatically interpret and organize them accordingly. For example, when you type "Buy groceries tomorrow," the app automatically sets a deadline for tomorrow's date. This makes adding tasks quick and effortless, eliminating the need for manual categorization or tagging.
Todoist's natural language input streamlines the process and helps users stay organized and on top of their tasks.
Highly Intuitive Functionality
Todoist's app's design and user interface are incredibly user-friendly, making it effortless to navigate and understand. Whether you are a tech-savvy individual or someone new to productivity apps, Todoist is designed to cater to all users.
Available Across All Devices
Whether you are using a smartphone, tablet, or computer, you can access Todoist and manage your tasks seamlessly. This cross-platform compatibility ensures that you can stay organized and productive no matter where you are or what device you are using.
Pros & Cons
Pros
Cons
•Natural language input

•Great design

•Highly intuitive

•Syncs with Google Calendar

•Excellent mobile apps
•Primarily for task management, not a lot of features beyond that

---
Read more: Read our review of Todoist
---
Why We Chose Todoist
Todoist is a highly intuitive productivity tool that truly stands out in the market. One of the key features that sets Todoist apart from other productivity tools is its natural language input. This means that users can simply type in their tasks using everyday language, and Todoist will automatically understand and categorize them accordingly. This feature eliminates the need for complex manual inputs or understanding specific formatting requirements, making it a time-saving and efficient tool for users.
The intuitive nature of Todoist makes it incredibly easy for users to get started and use the tool without any prior training or experience. Its simple design and straightforward functionality allow users to quickly create tasks, set due dates, prioritize them, and even assign them to others if needed. The user-friendly interface ensures that users can navigate through the app effortlessly and find all the necessary features without any confusion.


Evernote: Best Full-Featured Notes App 

Evernote is a highly effective productivity tool that offers a variety of features to help individuals enhance their efficiency and organization. One of the key reasons Evernote is such a great tool is its ability to sync across multiple devices, allowing users to access their notes and documents from anywhere, at any time. This seamless integration ensures that important information is always at hand, eliminating the need for cumbersome physical files. 
---
---
Additionally, Evernote's powerful search function makes it easy to locate specific notes or documents quickly, saving valuable time that would otherwise be spent searching through piles of paperwork. Furthermore, Evernote enables users to create and organize multiple notebooks, making it simple to categorize and prioritize tasks and projects. With its user-friendly interface and versatile capabilities, Evernote truly stands out as an exceptional productivity tool.
Evernote lets you capture and access notes across all your devices.
Key Features
Evernote Web Clipper
One of Evernote's standout features is its web clipper. This tool allows users to save and organize online content directly into their Evernote account while browsing web pages, with just a few clicks. With the web clipper, Evernote users can easily curate and organize their digital content in a centralized location.
The web clipper is compatible with most popular web browsers and can capture entire web pages, specific sections, or even just the URL for future reference. This functionality is particularly useful for researchers, students, and professionals who need to gather information from various online sources.
Forward Email To Evernote
Another feature that makes Evernote such an efficient note-taking device is its ability to seamlessly integrate with email, allowing users to forward notes directly from their email into the app.
This feature is particularly beneficial for individuals who receive important information or ideas via email and want to store them in a centralized location for easy access and reference. By simply forwarding an email to a specific Evernote email address, the content of the email automatically becomes a note within the app, complete with attachments and formatting.
This convenient functionality eliminates the need to manually copy and paste information from emails into Evernote, saving users valuable time and effort.
Simple Structure, No Distractions
Evernote offers a simple and intuitive structure that allows users to easily organize their notes and ideas. The app provides various tools such as notebooks, tags, and search functionality, making it effortless to find and access specific notes.
Also, with its minimalist design and clean interface, the app eliminates clutter and unnecessary features that may divert attention away from the task at hand. This allows individuals to focus solely on capturing their thoughts and ideas without any distractions.
Available Across Platforms
Evernote is available across all platforms, including desktop, mobile, and web. This means that users can access their notes and documents from any device, making it convenient for both personal and professional use.
However, it is important to note that the free version of Evernote has limitations. While it provides access to all the essential features, it only allows you to sync your notes across two devices. This restriction may be a drawback for users who require synchronization across multiple devices.
Pros & Cons
Pros
Cons
•Simple and accessible interface

•Web clipper and document scanner with character recognition for easy data capture

•Can integrate task-management and calendar functionalities

•Syncs between several devices
•Complex compared to other note-taking apps, which some users may not need

•Free plan can only sync in two devices

Why We Chose Evernote
Evernote is undeniably one of the best note-taking apps available for all platforms. Whether you are using a desktop computer, a tablet, or a smartphone, This cross-platform compatibility ensures that you can jot down notes on your smartphone while on the go and access them later on your desktop computer.
Furthermore, Evernote offers a wide range of features to enhance your note-taking experience. From the ability to create rich text notes with formatting options to adding attachments such as images, PDFs, and audio recordings, Evernote equips you with all the tools necessary to capture and organize your ideas effectively.
The Best Overall Pick: Notion
Due to its unparalleled flexibility and affordable pricing, Notion has emerged as the preferred tool for productivity enthusiasts. It allows users to efficiently manage all aspects of their lives in one centralized location. Whether it's organizing your calendar, keeping track of your tasks, or taking notes and creating wikis, Notion provides a seamless platform for all these activities.
Notion allows you to seamlessly integrate different aspects of your life into one cohesive system. Instead of juggling multiple apps and platforms, Notion allows you to consolidate everything in one place. This not only saves time but also ensures that important information is easily accessible and well-organized.
Notion's ability to handle various types of information is another key advantage. It gives users the flexibility to create and customize different types of pages and databases. Whether it's a traditional calendar view, a Kanban board for tracking tasks, or a comprehensive note-taking system, Notion adapts to your needs.
Furthermore, Notion's collaborative features make it an ideal tool for teams and groups. Multiple users can collaborate on the same documents, making it easy to share information and work together seamlessly. This level of collaboration fosters efficiency and enhances productivity within teams.
Methodology
Project management tools are specifically designed to facilitate the planning, execution, and monitoring of projects. They offer features such as task assignment, scheduling, progress tracking, and resource management. Meanwhile, productivity tools help individuals or teams stay organized and productive on a day-to-day basis.
FAQs
Mental Clarity
Good productivity tools are designed to help individuals organize their tasks, manage their time effectively, and stay focused on their goals. By having a clear plan and structure in place, individuals can reduce mental clutter and distractions, allowing them to think more clearly and make better decisions. Productivity tools also provide reminders and notifications, helping individuals stay on track and avoid procrastination.
Better Planning
Using good productivity tools can provide you with a range of features and functions that can help you stay organized and on track with your tasks and goals.
For example, a task management tool can allow you to create and prioritize tasks, set deadlines, and assign tasks to team members. This allows you to have a clear overview of what needs to be done and when, ensuring that you are able to plan your time and resources more effectively.
Additionally, productivity tools often have features such as calendar integration and reminders, which can further aid in your planning process by helping you stay on top of important deadlines and appointments.
Avoid Over-Commitment
In today's fast-paced and demanding work environment, it is crucial to effectively manage our time and resources in order to avoid overcommitment. One way to achieve this is by utilizing good productivity tools.
Productivity tools provide us with the necessary structure and organization to prioritize tasks, set realistic deadlines, and allocate our time efficiently. By having a clear overview of our workload and being able to visualize our upcoming commitments, we can better assess our capacity and avoid taking on too much. This helps prevent burnout, reduces stress, and ensures that we can deliver high-quality work within the given timeframes.
Managing Time And Energy
Effective time and energy management are crucial for success in any field. By using good productivity tools, individuals can allocate their time and energy to tasks that are most important and align with their goals. This allows them to avoid wasting time on unimportant or non-productive activities.
Improved Well-Being
Productivity tools are designed to help individuals manage their time more efficiently and effectively, allowing them to accomplish tasks and goals in a streamlined manner. By utilizing such tools, individuals can reduce stress and anxiety associated with feeling overwhelmed or disorganized.
The ability to prioritize and track progress using productivity tools also provides a sense of control and accomplishment, leading to increased confidence and satisfaction.
Focus And Prioritization
In today's fast-paced and digital world, staying focused and prioritizing tasks is more important than ever. Good productivity tools can greatly aid in this process.
These tools provide features such as task management, project tracking, and time tracking, which help individuals and teams stay organized and on track.
By having all tasks and projects in one central location, it becomes easier to prioritize and allocate time to each task based on its importance and urgency. This allows for better focus and ensures that important tasks are not overshadowed by less significant ones.
Featured Partners: Project Management Software