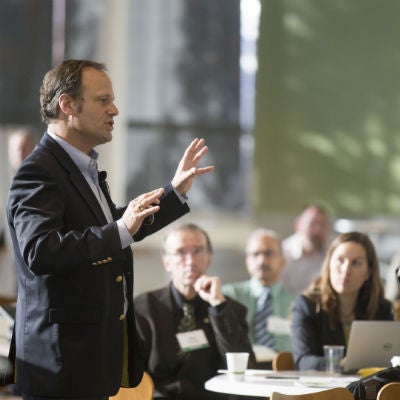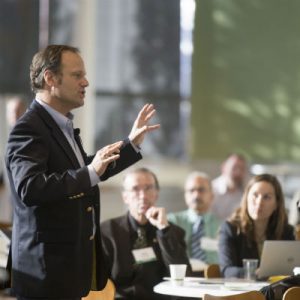 When you work as a project manager, you will have to make several presentations, whether it is at the beginning, towards the end or even the regular updates during the project lifecycle. Your audience could vary right from the level of your project team to the external stakeholders. However, considering the amount of pressure and level of stakeholders involved, it could make any project manager jittery at the thought of making the presentation. Here are some tips and tricks that you can use to make your next presentation a huge success.
1. Arrive early
Arriving early for your presentation is always a good practice as the balance time can help you get organized and composed. Ensure that all the necessary equipment like a laptop, projector, sound system, etc. is in a working condition.
2. Structure your presentation
Your presentation should have a proper structure to keep the audience engaged throughout. It must have a brief introduction, detailing the objectives and purpose of the presentation. This will help you prepare your speech and define the approach that you will follow to connect with your audience.
3. Learn about your audience
Your audience could comprise of your juniors, your reporting manager, their senior or maybe even an external person of authority. It is crucial to cover only those points that could be of most relevance to your audience. Also, your tone and presentation style will depend a lot on your audience.
4. Do proper research
Your presentation could include a lot of information, along with important concepts and numbers. Beyond the standard explanation, make sure you have that 'Äòextra' information to portray yourself as a knowledgeable person who is serious about his work.
5. Keep minimum information on slides
If you keep a lot of text on your slides, your audience will have to spend a lot of time reading the information rather than concentrating on your speech. However, not many will invest their time in reading the information and it could rather divert their attention. If this happens regularly during the presentation, your audience may not remain interested until the end of the presentation.
6. Add pictures and infographics
A slide with a lot of text without any visuals can come across as a dampener for your audience. Relevant images and infographics can help add that fresh breath of life to your presentation, however serious or complex it is for your audience.
7. Do not use a script
It is a good practice to use a conversational style during your presentation for better audience engagement. Merely reading the slides will make the overall presentation very boring, however, certain points like quotes and excerpts can be read to emphasize on the point.
8. Practice
Many people ignore practising their presentation, thinking that since they have prepared the slides, they are aware of everything. However, it can be very beneficial to make yourself comfortable with the delivery and the presentation style and iron out any shortcomings that you experience while practising.
9. Prepare the conclusion
Ending the presentation on a positive note can be very crucial to make a lasting impact in the minds of your audience. However, it can be a bit difficult to end it on a high note if you are not prepared. The best way to do this is by summarizing the presentation, by reiterating on the points that were presented to the audience. You can thank the audience for their time and open the session for any questions related to the presentation.
10. Distribute copies of your presentation
Once you are done with the presentation, you can distribute it to your audience for their reference. This can be done either via handouts or the presentation can be hosted on a file-sharing platform, from where people can simply download the presentations.
There can be many more tips to make a killer presentation, however, all these are acquired skills and practising and implementing them will only help you improve.
Featured Partners: Project Management Software
If you're interested in learning more about top rated project management software, the editors at Project-Management.com actively recommend the following: