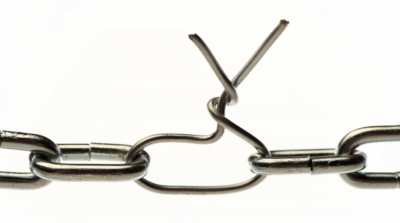 According to a 2020 security vulnerability report by stack.watch, there are more than 12,500 existing vulnerabilities in software this year with an average severity of 7.1 out of 10. A vulnerability is a weakness that can be exploited. The greater the number of software with known vulnerabilities, the more exposed your data and networks are to attackers who can steal from you and damage your business and operations. A sound cybersecurity strategy involves a firm and consistent vulnerability management.
What is vulnerability management software?
Vulnerability management is an ongoing practice of proactively identifying, classifying, prioritizing, remediating, and mitigating vulnerabilities to prevent exploits. Vulnerability management tools are applications and services that provide the means to
reduce risks
associated with vulnerabilities in your IT infrastructure, devices, operating systems, and software applications. These tools help
improve security and control
by providing a mechanism to
discover and address weaknesses
. They give IT security teams
charts and dashboards
to easily
visualize risks
and threat vectors or access paths. They also increase operational efficiency with features such as automation and
reporting
. Vulnerability management software usually includes
vulnerability scanning
and analytics tools that can
read logs, search scan results, and correlate findings
to identify anomalies. It can show how vulnerabilities can be exploited and assess the risk, magnitude, and danger it poses for the organization. And it provides users options how to mitigate vulnerabilities such as through patching and security updates.
How vulnerability management tools work
Some of the known software vulnerabilities are related to how applications use memory, manage input, address timing, and other bugs that are unintentionally created by developers but intentionally exploited by malicious actors to introduce their malware. Therefore, vulnerability management tools and software use scanners to search weaknesses and susceptibility, report the findings, and provide the mechanisms to test, verify, and patch vulnerabilities using automated tools and other cybersecurity software like
antivirus
. In addition to vulnerability management software, tools that manage cybersecurity risks, improve software security during development, as well as training of users against social engineering techniques by attackers can all work together to reduce vulnerabilities systematically.
Best vulnerability management tools & software
Here is a list in no particular order of effective vulnerability management tools to help you find weaknesses in your IT system and address them so others won't have the chance to exploit them.
InsightVM

InsightVM from Rapid7 is a top rated vulnerability scanner and management tool. It includes a lightweight agent that automatically collects data from all endpoints. It continuously monitors and shows its findings on live and interactive dashboards. They are customizable and can show vulnerability risk over time through queries. Other features include real risk scoring for prioritization, cross-functional remediation projects, attack surface monitoring, and integrated Threat Feeds.
Atera

Atera is a remote monitoring and management (RMM) software that is ideal for managed service providers (MSP). It providers real-time monitoring and alerts management that can detect potential problems and proactively fix them. Other features include IT automation and scripting, patch management functions, reporting, and analytics. Its patch management tool is automated and can be centrally controlled from one location.
Paessler

Paessler offers the
PRTG Network Monitor
that can monitor systems, devices, traffic, and applications. It has integrated technologies that can monitor different devices and platforms. Maps and dashboards allow users to visualize their network and customize maps. And it has flexible alerting features whenever it discovers problems or unusual metrics. Notifications can be coursed through email, push notification, or HTTP requests.
SolarWinds

SolarWinds Network Configuration Manager provides network vulnerability detection. It can scan the firmware of network devices for reported common vulnerability and exposures (CVE). Keep devices current and automatically deploy firmware updates. Build and test a configuration change and run the job on tens or hundreds of targeted devices. Other features include monitoring of configuration changes, alerts, and auditing of network routers and switches for compliance.
Qualys

Qualys offers a scalable and extensible vulnerability management software that continuously detects and protects against attacks. It is a fully cloud-based solution that shows how IT assets are vulnerable and how to protect them. Scanners and cloud agents extend coverage to find vulnerabilities faster and minimize impact. Features include visual mapping, centralized scanning and management, vulnerability tracking, trend analysis, and zero-day and patch impact predictions.
Tenable

Tenable provides several risk-based vulnerability management solutions that let users see every exposed asset, predict which vulnerability poses the most risk, and give options to maximize risk reduction. s include Tenable.io, a solution managed in the cloud, Tenable Lumin, an advanced visualization, analytics, and measurement solution, and Tenable web app scanning that provides IT, cloud, and web app scanning in a single platform.
CrowdStrike

CrowdStrike Falcon Spotlight offers several benefits including unified threat and vulnerability management, scanless automated solution, cloud-native platform and lightweight agent for less impact on resources. It continuously monitors the vulnerability status of all endpoints. Intuitive dashboards shows data in seconds. A robust API makes integrations simple.
ManageEngine

ManageEngine Vulnerability Manager Plus detects different types of vulnerabilities from OS, third party, and zero day. It can detect web server misconfigurations, unused web pages, cross-site scripting, and security misconfigurations in firewalls, user groups, privileges, and open shares. The prioritization-focused tool can also detect high-risk software that is in its end-of-life, desktop sharing software, and peer-to-peer software. The vulnerability management software provides a solution to scan and discover exposed areas, assess risks, and mitigate loopholes.
LogMeIn

LogMeIn Central is a remote computer management software that is valuable to internal IT teams and MSPs. It provides remote control features, user management, and computer grouping. It also has computer health monitoring, antivirus management, and remote deployment. The customizable modular solution includes automated patch management that allows users to push software updates directly from the dashboard. Multiple updates can be silently performed without interruption to end users.
Microsoft Defender

Microsoft Defender offers a risk-based threat and vulnerability management solution. It allows users to remediate vulnerabilities and reduce risk in the organization. Continuous vulnerability discovery provides users real-time insight on risks. Intelligent prioritization takes into consideration business and threat context. Seamless remediation with a few clicks help minimize impact of risks in the fastest speed possible.