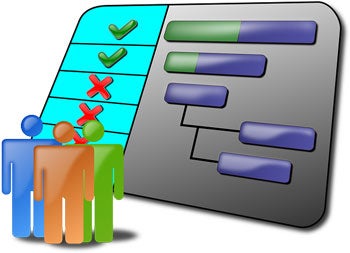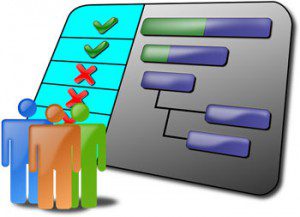 Choosing the right project management software may require some level of technical knowledge and a foundation that most people won't have. While you may not want to go to the extent of taking on a major study of computer software you will need to have at least a basic understanding of the type of programs you need in order to make the best decision for your company. Consider the advice of Jennifer Lonoff Schiff of
CIO
,
"The best project management software in the world will not help your organization complete projects faster or more efficiently if employees don't or won't use it. "
So, you'll want to be very careful in developing a decision making strategy so that the software you choose will not only meet your expectations but the needs of all those who will have to use it.
Start With Your Project
When it comes to choosing the right project management software the sky's the limit. With such a wide selection of options to choose from it might be a better way to go. By determining exactly what features you need to support your project collaboration then you can narrow down possibilities to those that will cover your needs. Some projects require input from outsiders while others may need to be performed entirely through internal channels. By ascertaining what your team needs beforehand, you can find a software program that will meet all of your expectations.
Functionality
Another feature you should consider before making your decision is how well the program you're considering will function in your work environment. If your staff is not well versed in the many technical demands of software you'll want to look for a program that will be easy to use. There are programs you can find that can actually predict potential needs and that can work in harmony with your organizational systems. If you can't find something that matches your business needs then look for a system that could be customized to conform to suit your business focus. While often overlooked, this step can be the single most important action you can take to find the right program. According to Hippo Solutions, "
You will need to identify what you are trying to accomplish so that you can not only choose the right software, but also implement the right processes to accomplish those items effectively in conjunction with the software.
" By knowing exactly what you expect to accomplish you can eliminate many of the choices that won't help you to take the needed steps to reach your goal.
Determine the Software Category
While there is a wide range of options for you to choose from, most project management software can be divided into four different categories:
In-house software
Individual software
Medium-sized systems
High-end systems
All of these categories are specifically designed to meet certain general project expectations that many different types of companies may need. Once you've established the category that can fulfill your projects requirements, then you can formulate a list of possible projects from that category to match your project goals. There is a great deal involved in managing a business project and because of the many potential variations that a business may have it is difficult to use the one-size-fits-all concept that one may be inclined to take. Choosing project management software can at times require a little basic understanding in this new type of technology but by taking just a few practical steps before making a final decision you'll be able to make a selection that encompasses everything your business needs. Consider the advice of Nick Gibson of
Udemy
,"
Project management is rarely an easy task. Whether you're designing new software or building the next great consumer electronics device, making sure your project is completed on time and to your desired quality level can be an incredibly challenging job.
" With the right software program your business will be able to have control of the entire project from start to finish as well as simplify the many tasks that you'll have ahead of you. Finding the right program can make all the difference in finding a solution that everyone can feel comfortable enough to use.
Featured Partners: Project Management Software
If you're interested in learning more about top rated project management software, the editors at Project-Management.com actively recommend the following: